Global Oncology Content Manager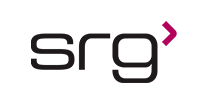 Description:
Role = Global Oncology Content Manager
Duration = Six months from start date, with possibility of extension
Standard Day Shift (Mon-Fri; 40 hrs/wk; 8 hrs/day) with flexibility in daily start/end times (candidates will need to be willing to work hours that overlap with UK & Europe).
Work will be split between Remote & Onsite, so candidates must be local to Philadelphia &/or Collegeville PA.
The Role:
The Global Oncology Content Manager manages the review, approval and release of Commercial communication across multiple Oncology assets. As a Content Manager he/she works closely with the Marketing team, MOC and MCM team members to interface with internal/ external partners e.g. agencies, as well as project managing Commercial content development and releases.
Key Responsibilities:
• Coordinates Commercial content approval for all internal and external projects, utilizing Veeva Platform called Content Lab (system) across the Oncology brand portfolio
• Responsible for initiating and managing all Content Lab workflows, including resolving QC Librarian issues with project owners and Knowledge Center (as necessary)
• Accountable for tracking and reporting progress of projects in a systematic and robust way
• Proactively identifies risk factors that may negatively impact agreed timelines and outcomes and managers the interdependencies effectively for promotional asset submission
• Escalates performance issues as necessary to manager
• Responsible for working with the Brand and MCM teams to update the Content Planner to provide markets with an updated content calendar and agreed delivery dates
• Works closely with the Marketing and MCM teams plus the MOC to ensure the Brand Portal is kept updated. Accountable for ensuring all commercial content is stored, managed and tagged appropriately to ensure seamless sharing and localization of global content including:
• Creating the toolkit structure, uploading Globally approved assets with all supporting files and artwork
• Test & monitor LOC accessibility and usability
• Global Brand Portal point of contact for LOC accessibility and support
• Ensures agencies/vendors and other internal/external stakeholders adhere to policies and processes to ensure compliance with legal requirements and complete the required Training for the Content Lab and the MOC
• Partners with new colleagues on the Veeva application process and utilization of the Content Lab
• Is responsible for embedding this way of working with the team and practices it rigorously
• Collaborates with leadership to instruct/encourage LOC utilization of approved training/ communication projects
• Liaises with LOCs to share learnings and assist on cross-functional projects as well as providing guidance. Working in partnership with the Multi-Channel Marketing Managers, to understand their needs regarding modular content delivery and gain feedback from key MCT markets to optimize localization
• Prepares slide decks to support Commercial presentations of the Content Lab approval and review process and staying updated of Content Lab Releases for changes in process to be communicated to local Content Lab users
Requirements/Qualifications:
• Education Requirements: B.S. or B.A. degree or higher is preferred
• Proven track record of success with working effectively in a team-based environment, balancing diverse cross-functional perspectives, strong problem solving, leadership and collaboration skills
• 3-5 years project management experience
• Be familiar with the APBI signatory process. A bonus if the candidate is trained in the APBI signatory process. This training programme can be offered to the successful candidate
• Experience with Microsoft Office, Veeva and SharePoint software
• Ability to thrive in a fast-paced and evolving professional environment
• Proactive, self-motivated, and aware of larger business needs/implications
• Demonstrated ability to work independently and interdependently in cross-functional teams
• Enjoys working across geographies, navigating different cultures and requirements
Skills:
• Communication
• Project Management
• Vendor Management
• Promotion Marketing
• Pharmaceutical Industry
Additional Skills:
• Excellent understanding of Pharmaceutical business processes, specifically in Marketing & Sales (including traditional and digital channels)
•Project/Programme management - significant relevant experience in delivery of Marketing programs/projects
• Excellent relationship management, strong influencing, negotiation and communication skills
• Excellent teamwork skills
• Ability to challenge at all levels of the project and with stakeholders to ensure objectives are met
• Track record in delivering business impact through process
• Demonstrated project management skills
• Strong individual contributor with ability to lead through influence (no direct reports)
• High level change agility, flexibility and comfort with addressing and adapting to ambiguity
• Strong project management skills: organized, accurate, thorough and enjoys detailed work
• Drives outcomes through the process.
SRG is an Equal Opportunity Employer - All qualified applicants will receive consideration without regard to race, color, religion, gender, national origin, age, disability, veteran status, or any other factor determined to be unlawful under applicable law.
Contact Consultant:
Hilary Purtz
Thank you,
your application has been submitted
Back to job search