Specialist, QA External CMO, Secondary Packaging,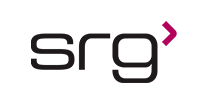 Specialist, QA External CMO, Secondary Packaging, - 1st shift
6 month renewable contract
Our client is seeking a (Contract) Specialist, Quality Assurance for a position based out of their Norwood, MA facility. The individual in this role will be responsible for providing Quality Assurance (QA) support for the client's Drug Secondary packaging, labeling and distribution operations at External Contract Manufacturing Organizations (CMOs). The individual will primarily work with: colleagues in External Quality as well as with Supply Chain Operations and logistics, Internal Quality Assurance, CMC and external Vendors including packaging, labeling, distribution and other related service providers to support packaging and labeling activities and outbound Supply Chain for the client. This individual will support quality oversight for packaging and labeling, perform batch record review and disposition, provide QA support of quality systems including change controls and deviations, monitor and report cold chain and temperature excursions amongst other key quality assurance activities. Additionally, the individual will track and populate systems to maintain metrics and trends. The successful candidate must have experience in a biotech or pharmaceutical GMP environment. This position will be 1st shift working 7:00 am to 3:00 pm working Sunday through Thursday.
Here's What You'll Do:
Review, approve and disposition of packaging and labeling batch records
Support quality oversight of packaging, labeling and distribution vendors
Review and report temperature excursions and support product impact assessments based on data
Assist in developing and updating procedures to support commercial supply chain and distribution operations.
Track batch release metrics as well as vendor-based deviations
Track Quality Systems including Change Controls and Deviations within the client systems as well as at CMOs
Report temperature excursion data
Track metrics for key quality performance indicators for cross-functional visibility
Here's What You'll Bring to the Table:
BS in a scientific or engineering discipline with at least 4 years' experience in pharmaceutical / biotech industry within Quality Assurance or Quality (Assurance) exposure
Outstanding / effective communication skills (verbal and written)
Ability to manage multiple projects in a fast-paced environment
Ability to effectively collaborate effectively in a dynamic, cross-functional matrix environment
Experience in the drug manufacturing and/or drug packaging and labeling processes
Experience in SAP or similar ERP system
Strong experience in Quality Systems managing quality events
Proficiency in Microsoft Office tools including Powerpoint, MS Project and Visio
Previous experience in a GMP environment is required
SRG is an Equal Opportunity Employer - All qualified applicants will receive consideration without regard to race, color, religion, gender, national origin, age, disability, veteran status, or any other factor determined to be unlawful under applicable law.
Contact Consultant:
Jennifer Law
Thank you,
your application has been submitted
Back to job search