Quality COntrol Laboratory Specialist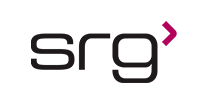 Aseptic Control Technician (Quality Control Laboratory Specialist) - 6 month renewable contract
Shift Details:
Night Shift -- 6pm to 630am
12-hour shifts on a 2-2-3 rotation, meaning 2 days on, 2 days off, 3 days on, so on so forth.
Brief Job Description:
Autonomously performs tasks related to environmental monitoring to support regulatory requirements of a sterile manufacturing site. The position requires operating equipment in various classified/non-classified areas up to a Class 100 aseptic environment and in a laboratory setting.
Ideal Candidate Profile:
-The HM is open to recent grads with a bachelors in a scientific related field.
-Other good fits would be candidates with 1-5 years of relative industry experience.
Competencies:
• Basic knowledge of sterile room techniques, chemical handling and usage
• Mechanical/technical aptitude
• Ability to work effectively in a team environment
• Candidate should possess the ability to work in a changing/demanding environment
Job Responsibilities:
• Prepare documentation of activities, actions, and results. Ensure proper documentation practices during job activities. Read SOPs (Standard Operating Procedures) and excerpts from technical documentation.
• Maintain accurate and complete records (for example: laboratory notebooks, quality records, sample receipts).
• Complete required training.
• Perform visual inspections.
• Use MODA to collect and analyze samples.
• Guide others on SOPs (Standard Operating Procedures), control documents, and/or other work instructions. Coordinate activities of support groups.
• Ensure that others carry out laboratory duties in a manner consistent with cGMP.
• Perform regular audits of SOPs (Standard Operating Procedures) and/or work instructions.
• Perform routine sampling activities and associated data entry.
• Wear gowning, sterile garments, and PPE (Personal Protective Equipment) as required by specific activities.
• Read and interpret diagrams, drawings, and other schematics.
• Recommend and initiate activities to ensure area and equipment is maintained in a state of compliance.
• Provide 24/7 "on-call" support to others.
• Provide feedback on service and quality issues on a timely basis.
Minimum Requirements:
• High school graduate, vocational school graduate or equivalent
• Minimum two years of experience in a pharmaceutical production environment
• Must have the ability to effectively understand, read, write, communicate and follow
instructions in the English language
• Good attention to detail is required. Individual must be capable of keeping accurate
records and performing mathematical calculations.
Preferred Background:
• Working knowledge of MODA, Microsoft applications, SAP, KRONOS, and Trackwise
• Experience working in a LEAN manufacturing environment
• Knowledge of cGMPs and FDA policies/procedures
SRG is an Equal Opportunity Employer - All qualified applicants will receive consideration without regard to race, color, religion, gender, national origin, age, disability, veteran status, or any other factor determined to be unlawful under applicable law.
Contact Consultant:
Jennifer Law
Thank you,
your application has been submitted
Back to job search