Manager, Regulatory Affairs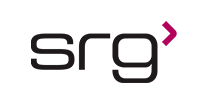 SRG is a global staffing and consulting firm and we are looking for a Manager, Regulatory Affairs for a 12 month contract!
Summary: Under general direction, responsible for successfully filing original New Drug Application submissions and for managing post approval changes requiring regulatory submissions. Can be primary contact with regulatory authorities for assigned projects and products. Determines nature and scope of information to be generated to successfully file required regulatory documents. Keeps Company informed of significant regulatory issues that affect assigned products/projects.
Essential Job Functions: This is not intended as a comprehensive list; it is intended to provide a representative summary of the major duties and responsibilities. Incumbent(s) may not be required to perform all duties listed, and may be required to perform additional, position-specific tasks.
• Carries out managerial responsibilities in accordance with the organization's policies, procedures, and state, federal and local laws.
• Directs, coordinates and prioritizes the daily activities of the assigned staff.
• Prepares, reviews and approves regulatory submissions (i.e. NDAs, amendments, annual report, supplements, etc.) to the Food and Drug Administration (FDA) to ensure compliance with applicable regulations and guidance's.
• Interacts with various departments as needed on regulatory issues and/or strategy. Effectively guides, communicates and implements determined strategy with the appropriate departments and/or employees.
• Review and approve change labeling and core safety document changes
• Implements policies to assure on-going compliance of Regulatory Affairs activities.
• Assesses impact of new regulations and suggests appropriate changes to business processes/policies as necessary.
• Interacts with the FDA to facilitate approval of the regulatory submissions.
• Maintains awareness of all regulatory activities on assigned projects. Works to minimize regulatory issues and helps prevent unnecessary regulatory delays.
Required Knowledge and Skills:
• FDA, ICH, SOP and cGMP standards, guidelines and regulatory compliance regulations.
•Annual reporting process and requirements for routine submissions
Pertinent Federal and State laws related to pharmaceutical regulatory affairs.
• Supervision and training practices and methods.
• Business, scientific and personal computer software applications.
• Business English usage such as, spelling, grammar and punctuation
• Communicating clearly and concisely, both orally and in writing.
• Managing multiple projects, duties and assignments.
• Interpreting and applying Federal, state and local policies, procedures, laws and regulations.
• Directing, coordinating, delegating assignments and reviewing the work of assigned department personnel.
• Establishing and maintaining cooperative working relationships with others.
• Ensuring compliance with all Company policies and procedures, including safety rules and regulations.
SRG is an Equal Opportunity Employer - All qualified applicants will receive consideration without regard to race, color, religion, gender, national origin, age, disability, veteran status, or any other factor determined to be unlawful under applicable law.
Contact Consultant:
Kayla Sanford
Thank you,
your application has been submitted
Back to job search