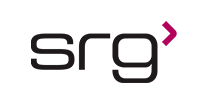 Sr. Validation Engineer
Canton, MA - Direct Hire
Support validation activities at various contract manufacturing sites as assigned for support of new, existing, and transferred products. In addition, this position will also support the establishment of requirements, validation activities, justifications and assessments for new projects as directed.
The Sr. Validation Engineer will be responsible for Validation QA oversight in all validation current and pending processes at Contract Manufacturing Organizations (CMOs). This position will primarily provide ongoing direction and support for assessing the potential impact on established processes of any equipment, process and/or procedure changes, and determining the need for additional qualifications and/or other supporting documentation to maintain a GMP compliant validated state. Assessments will also involve the timely review and analysis of validation and qualification packages, or other support documentation generated by the CMO or by OI representatives for various equipment and processes. This position will require a strong understanding of manual processing in an aseptic environment and the supporting processes feeding that environment. This position will primarily serve as a liaison between CMOs and require routine participation in established and ad hoc meetings in support of ongoing production increase targets.
Primary Job Responsibilities (CMO Support):
• Provides ongoing validation recommendations for requested changes or modifications to existing validated equipment and processes.
• Ensures all implemented processes and solutions are CGMP compliant.
• Reviews all product impact or related protocols and reports for new validations and revalidation work. These protocol types may include the following: studies for equipment including heat sealers, peristaltic pumps, autoclaves, glass washers, refrigerators, walk-in coolers, incubators, clean rooms, freezers, cleaning efficacy studies, smoke studies and thermal shipping studies
• Provides written justifications or assessments for changes as required.
• Creates documented assessments of previously approved CMO validations for GMP compliance, validation requirements, risk to products or product processing, storage and distribution.
• Reviews validation studies for microbiological testing.
• Reviews and assesses or assists in providing guidance in the generation of facility and process qualifications.
• Works with CMOs to adjusts equipment or processes that require improvement and/or repair
• Provide support and direction for manual and semi-automated cleaning validation as required.
• Participate in the creation and/or review of Standard Operating Procedures (SOPs) for equipment and processes in support of production.

SRG is an Equal Opportunity Employer - All qualified applicants will receive consideration without regard to race, color, religion, gender, national origin, age, disability, veteran status, or any other factor determined to be unlawful under applicable law.
Contact Consultant:
Ryan Heavirland
Thank you,
your application has been submitted
Back to job search