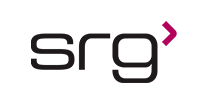 Lead CRA – Ophthalmology
At SRG, we create meaningful connections that empower individuals and businesses to shape tomorrow's world.
Working as part of the SRG team, you will work with our client which are Pharmaceutical or Bio-Pharmaceutical companies to ensure work quality and accuracy for our client in the Bio Pharmaceutical Industry.
We are seeking Lead Clinical Research Associate (Lead CRA) to develop strong clinical site relationships and are accountable for hands-on delivery of project tasks in addition to delegation and oversight of more junior CRA's project tasks, providing advice and guidance to help achieve high performance and quality project deliverables. Our Lead CRA's will work independently and partner with the CRA line Manager to ensure compliance with study conduct by monitoring the site activities regarding ICH/GCP and country regulations, policies, and Standard Operating Procedures (SOPs) and sponsor requirements. The Lead CRA will work in collaboration with Quality Assurance and Regulatory teams in addition to the external sponsors and sites through all phases of the trial.
PRIMARY RESPONSIBILITIES:
Independently customize and maintain the Monitoring Plan, Issues and Visit Report writing guidance, Project Specific Training material, Project Specific Training Logs
Ensure overall project efficiency and adherence to project timelines; report metrics and out-of-scope activities to the CRA line Manager, Sponsors, or Clinical PM's.
Collaborate with other functional groups within the company such as data management, project management, quality assurance and biostatistics where necessary to support milestone achievement and to manage study issues and obstacles.
Manage and follow study activities through ongoing tracking and review of study progress. Provide input and report progress to the assigned clinical project management leaders.
Conduct review of CRA visit reports within required timeframe, track CRA compliance and proactively escalate quality or non-compliance issues to Monitoring Management.
Handle escalations for site management questions and issues for assigned projects.
Develop and deliver presentations & training to clients, colleagues and professionals, as required.
May be assigned additional responsibilities as needed to support projects and other corporate/departmental initiatives
Host routine CRA team calls with a focus on best practice / knowledge sharing
Provide Central Data Review and coordinate Risk Based Monitoring strategy, as applicable
Supports audit and inspection activities as needed and may assist with on-site CRA training and evaluation upon request.
Responsibilities may differ slightly from the above based on specific needs of the business.
Travel Requirements up to 25%.
SKILLS and ATTRIBUTES:
Bachelor's degree with 5 years' experience as a Clinical Research Associate or equivalent combination of education, training and experience. Years of experience may be considered in lieu of education
Prior team and/or site lead experience
Ophthalmic experience strongly preferred.
Understand how to properly assess an investigative site's capabilities for conducting clinical research.
Ability to monitor and report on the progress of the trial from start-up to completion.
Knowledge of how to select and qualify an investigative sites
Strong attention to detail in order to review CRA visit reports.
Extensive experience in the conduct of site evaluation, initiation, interim, and close-out visits.
Advanced Knowledge of the federal regulations governing research and the standards defining Good Clinical Practices (GCPs).
SRG is an Equal Opportunity Employer - All qualified applicants will receive consideration without regard to race, color, religion, gender, national origin, age, disability, veteran status, or any other factor determined to be unlawful under applicable law.
Contact Consultant:
Tyler Rostad
Thank you,
your application has been submitted
Back to job search