Senior Director/Process Development (Upstream)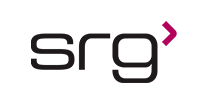 SRG is delighted to be supporting our Cambridge UK based start-up biotech client with their search for a Senior Director/Director of Process Research. With funding secured, they are working to develop a highly innovative synthetic biology platform, to create new and ground breaking cell therapeutics. Applying CRISPR technology to engineer iPSCs, these are further functionalised into cell therapies with the aim of creating cell products with the ability to process external cues via engineered receptors, which then release a variety of cargos upon activation. Such methodology can be used to create innovative treatment solutions for autoimmune and cancer disease models.
As Director, you will take a leading role in developing the cell platform strategy as well as it's implementation trough out the company. You'll be required to identify and select GMP-compatible paths for scaling-up the cell upstream and downstream processes to support IND-enabling studies. As part of the Senior Leadership team, you will play a pivotal role in the company's strategic planning.
In addition to your technical expertise and leadership skills, you will also have proven commercial skills to drive the business plans forward, while building an effective network of contacts.
Key responsibilities:
Provide scientific and operational leadership, to the Process Research team, to form a robust and scalable production process generated from banked iPSC lines.
< >Work closely with senior leaders to incorporate analytical, safety, GMP criteria, tech transfer and risk management considerations in Process Research deliverablesPlan and deliver upstream and downstream cell process packages, documentation and reports with quality standard suitable to support IND filing of therapeutic assetsRepresent the company on cell process aspects required to conduct technical/due diligence evaluation of technologies, assets, or instruments from 3rd partiesChampion the adoption of state-of-the-art techniques, instruments, software, automation and ways of working which help the team further improve their output and experimental designsA PhD plus significant leadership experience in industrial setting (biotech/pharma), which preferably include cell line development of biopharmaceuticals, process development of cell therapies, technology transfers to CRO/CMOs and contributions of investigator brochuresDemonstrable understanding of process development with emphasis on pre-IND related work packagesDemonstrable understanding of the technical and scientific challenges that will need to be met in manufacturing universal cell therapiesFluency in spoken and written English
In addition to your strong technical background, you will display proven leadership skills, motivating your teams to develop their skills and achieve results. Candidates must have a flexible approach and be comfortable working within an ever-changing and fast paced environment. Excellent communication skills and the ability to develop effective internal and external relationships is also critical. As a technical expert, you will have a proven ability to build a strong technical network across the industry offering your subject matter expertise and creating partnerships. With a real passion for innovation and success, you will drive research programmes forwards and inspire your team to achieve their goals.
In return, our client can offer a truly rare career opportunity to contribute to this breakthrough cell therapy platform to shape future clinical products. They offer a supportive, varied and flexible working environment with good opportunities for future career development.
SRG is an Equal Opportunity Employer - All qualified applicants will receive consideration without regard to race, color, religion, gender, national origin, age, disability, veteran status, or any other factor determined to be unlawful under applicable law.
Contact Consultant:
Shari Hulitt
Thank you,
your application has been submitted
Back to job search