Principal Scientist - Synthetic Biology Research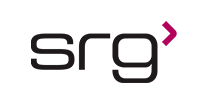 SRG is delighted to be supporting a truly unique and innovative start-up biotech with their ongoing recruitment needs, as they continue to build their in-house research teams. Our client is focusing on the development of a highly novel synthetic biology platform to offer a range of cell therapeutics using CRISPR methodology to engineer iPSCs. As Principal Scientist, you will join an already very experienced Discovery Research team to support a number of ongoing research programmes, providing technical expertise.
The Principal Scientist will lead in the design of new synthetic DNA constructs, managing their integration and expression within the iPSC platform. You will also be responsible for designing novel functional assays to test ongoing synthetic constructs. To start, you will establish a knock-in gene expression toolkit. Such toolkit will assist in the target integration of future therapeutic transgene constructs to multiple different genetic loci, with different gene expression levels. In addition to this, you will also be responsible for designing synthetic receptors that will trigger target-engagement dependent cell activation, and new cargo expression constructs.
Key Responsibilities:
· Design new chimeric cell targeting receptor transgenes & therapeutic cargo constructs
· Create a modular knock-in plasmid portfolio (with associated datasets)
· Develop an array of assays to test functionality of genetic constructs
· As a Principal Scientist, you will be required to offer technical expertise and support other team members, particularly around genome editing techniques
· Identify and develop novel and robust approaches to research, using their wide range of techniques and equipment
· Play a pivotal role in creating and establishing the design-build-test cycle for the generation of new therapeutics
· Maintain an excellent knowledge and awareness of synthetic biology & genome engineering through publications and networking.
· Support the external patent team with IP documentation and research updates
Ideal candidates will hold a PhD or equivalent in a relevant life sciences subject with significant post-doc experience, gained within industry or academia. Previous experience of working within biotech or pharma research is highly desirable.
Candidates must have proven experience in the following technical areas:
· Designing complex genetic constructs (& use of associated software)
· Understanding with the design of protein and gene circuitry, including logic gates and feedback loops
· Designing templates for homology-dependent transgene integration
· Practical experience with advanced cell biology techniques including the interrogation of single cell fluorescent protein/marker expression via microscopy and flow cytometry
· Experience with -omics based techniques for the quantification of cell phenotypes
· Experience and knowledge with CRISPR/Cas9 genome editing in iPSCs, and the functional assays required to qualify edits (both on and off-target)
· Display a good awareness and knowledge of synthetic biology (new circuit designs, new toolkits and novel approaches to genome engineering)
In addition to your strong technical background, candidates must have previous experience of supervising and training colleagues to assist with their technical knowledge and development. Experience of working in a fast-paced research environment is essential and candidates must demonstrate examples of developing cross-functional relational to drives research programmes forward. The ability to influence and manage up is critical and candidates must display effective written and verbal communications skills.
SRG is an Equal Opportunity Employer - All qualified applicants will receive consideration without regard to race, color, religion, gender, national origin, age, disability, veteran status, or any other factor determined to be unlawful under applicable law.
Contact Consultant:
Shari Hulitt
Thank you,
your application has been submitted
Back to job search