Pharmaceutical Microbiologist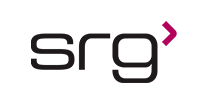 Pharmaceutical Microbiologist
JOB DESCRIPTION
Job Purpose
• Provide scientific support for project teams.
• Coordinate sample shipment and purchase orders for outsourced testing.
• Perform data entry using LIMS system.
• Support facilities through environmental monitoring.
• Assist with implementation of modern microbiology methods and technology.
• Ensure data meets compendial and companies quality Standards.

Key Responsibilities:
• Co-ordinate microbiological testing of samples for clinical manufacture.
• Perform microbiological testing of EM samples.
• Enter microbiological test results from in house or contract microbiological testing labs.
• Review microbiological results for completeness, accuracy, and quality, in addition to assessing trends to draw conclusions.
• Work with UP microbiology team to define microbiological control strategies for drug products (both API and Formulations).
• Support rapid microbiology technology evaluations in relevant areas to support Sterility testing, Environmental Monitoring, and Endotoxin testing.
• Transcription checking or review of microbiology data and submissions.
• Maintain partnerships with clinical manufacturing and product development teams to provide timely and high-quality data and service.
• Support project teams through clinical progression helping to deliver validated microbiological testing procedures.
• Maintain training records and familiarity with current SOPs and controlled documents.
• Proactively seek assistance from other scientists to solve problems.
• Work to GMP standards as appropriate.
• Follow safe Laboratory Practices, regular safety training, and maintain accurate and complete safety records consistent with company policy and legal requirements.

Competencies
• Bachelor's degree in a scientific or technical discipline (i.e. Pharmaceutical Sciences, Microbiology, Biology) with preference to having experience with routine bioburden and endotoxin testing, and method development/qualification.
• General compendial knowledge of USP Microbiology.
• Experience with GMP laboratory operations and FDA regulations.
• Excellent verbal and written communication skills
• Ability to prioritize and organize tasks.
• A high level of learning agility.
SRG is an Equal Opportunity Employer - All qualified applicants will receive consideration without regard to race, color, religion, gender, national origin, age, disability, veteran status, or any other factor determined to be unlawful under applicable law.
Contact Consultant:
Hilary Purtz
Thank you,
your application has been submitted
Back to job search