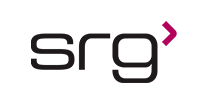 EHS Advisor
JOB DESCRIPTION
The EHS Advisor\ will be responsible for establishing, implementing, managing and continuously improving the environment, health and safety programs for the facility.

Have knowledge of EHS compliance programs and EHS specialty areas including Industrial Safety, Occupational Hygiene, Environmental Engineering, Safety Engineering, Risk Management.

The role includes strategic EHS planning as well as a tactical role for site-wide EHS systems, EHS regulations, and best practices.

Key Responsibilities:

• Driving continuous improvement in site EHS performance.

• Review and track investigations of injuries, illnesses, environmental releases, non-injury accidents and near-misses to ensure that they are effective, and that they identify and resolve root causes. Participate in investigations into serious adverse events.

• Carry out regular workplace inspections to monitor compliance with site rules, procedures, etc.

• Coordinate the completion of job safety analyses and risk assessments.

• Using occupational hygiene concepts, principles, and practices to evaluate physical and chemical hazards such as noise and non-ionizing radiation, ventilation, performing complex inspections with limited direction or supervision; providing recommendations to eliminate or reduce stresses for chemical and physical agents within work environments.

• Establish site EHS policies, objectives, key performance indicators and targets that reflect local needs and alignment with long term EHS strategy. Maintain local EHS SOPs that effectively describe the site's EHS management system. Design, conduct and oversee EH&S training. Monitor and analyze EHS performance and initiate action to support or correct trends.

• Maintain programs to manage the site's different EHS risks and impacts, coordinated within an overall EHS management system.

Knowledge/ Education / Experience Required:

• A bachelor's degree in the Occupational Safety Management, Industrial Hygiene or related field.

• A minimum of 3 year's experience in EHS program development and implementation, preferably in the pharmaceutical or consumer healthcare industry.

• Thorough understanding of key regulatory requirements (e.g. OSHA, NIOSH, ANSI, NFPA, and EPA rules and regulations) and their application to a manufacturing environment, particularly in the following key areas:

• Safety, e.g. fire, machinery safety, flammable liquids

• Industrial hygiene, e.g. ergonomics, noise, chemical agents

• Environment, e.g. waste management, air emissions, energy efficiency

• EHS management systems.

• Demonstrated leadership skills

• Excellent computer skills primarily with Microsoft Office Suite and Project

• Highly effective written, oral and presentation skills

• Ability to prioritize multiple demands, think strategically and successfully lead multiple simultaneous projects

Other Job-Related Skills/Background:

• Duties of the position require considerable walking, standing, and climbing (e.g. ladders, platforms).

• Personal protective equipment including safety glasses, safety shoes, and hearing protection must be worn occasionally to complete job duties.
SRG is an Equal Opportunity Employer - All qualified applicants will receive consideration without regard to race, color, religion, gender, national origin, age, disability, veteran status, or any other factor determined to be unlawful under applicable law.
Contact Consultant:
Hilary Purtz
Thank you,
your application has been submitted
Back to job search