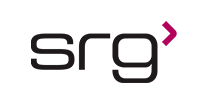 Bench ScientistJob Description
We have an exciting opportunity for an exceptional Safety Scientist in Safety Evaluation and Risk Management supporting critical and exciting research for Covid-19.
As a Safety Scientist, you will play a key role in supporting the Central Safety Leadership Team, and the broader business at both a strategic and operational level.
This role will provide the opportunity to lead key activities. These responsibilities include some of the following:
Safety Governance and Risk Management activities
• Drives pharmacovigilance and risk management strategy in the clinical matrix team
• Leads safety input into benefit-risk assessments and risk management plans
• Represents SMG on cross functional Clinical Matrix Teams and/or Project Teams.
• Leads cross-functional teams to address urgent and important product safety issues
• Reviews and provides technical approval for investigator brochures, protocols, Informed consents, final study reports and data monitoring committee charters.
• Leads or participates in discussion at Global Safety Board for safety related issues.
• Establishes and chairs the Safety Review Team (SRT) for projects in development and provides expert review of data and management of safety issues.
• Escalates safety signals identified through the Safety Review Process to Global Safety Board if necessary, via the Pharma Safety Head.
• Accountable for ensuring that risk minimization strategies are included in relevant documents such as clinical study protocols and/or product labelling, as appropriate.
Signal Detection, Evaluation and Labelling
• Drives signal detection for assigned products
• Makes recommendations to Pharma Safety Team Leader for the assessment and prioritisation of safety signals
• Proactively leads the assessment of safety data and discusses the results with the Pharma Safety Team Leader/ product physician and safety scientist
• Produces regulatory supporting documentation for labelling updates
• Produces accurate and fit for purpose evaluation documents with clear conclusions, in response to internal or regulatory authority requests for safety data.
• Provides strategic input into regulatory requests
Regulatory Reports and Submissions
• Drives production of periodic regulatory documents (PBRERs, DSURs) according to the agreed process and timelines.
• Leads the Pharma Safety component of global regulatory submissions for new products, formulations or indications, with liaison with other functional experts
Other Pharma Safety Activities
• Drives the review or production of the Pharma Safety component of Safety Data Exchange Agreements and escalates any deficiencies to the Pharma Safety Head to ensure quality and integrity of agreement.
• Participates in internal or external meetings with project focus, including those with consultants, other companies such as licensing partners and regulatory authorities
• Accountable for maintaining personal readiness in response to internal audit or regulatory inspection
• Raises concerns/ issues (i.e. sentinel events) to senior management in a timely, open and appropriate manner;
Basic Qualifications:
• Degree in Health Care related specialty, advanced degree preferred
• Prior pharmacovigilance experience in in SERM related pharmacovigilance activities
• Expert evaluation skills and analytical thinking
• Outstanding medical writing skills and sound computing skills
• Expert knowledge of relevant pharmacovigilance regulations and methodologies applicable to Pharma Safety activities
• Expertise in causality assessment, evaluation of safety signals and proactive risk management strategies including management of labelling changes, physician and patient education
• Sound knowledge of related disciplines, e.g. statistics, epidemiology relevant to assessing drug utilization and safety at the population level
• In depth knowledge of medical and drug terminology and a sound foundation in pharmacology
Preferred Qualifications:
• If you have the following characteristics, it would be a plus
• Advanced Healthcare related degree
• Prior clinical experience
• Clear understanding of clinical development and drug approval process in major countries
• Demonstrated track record of quality decision making and problem resolution based on assessment of all relevant supporting and conflicting information/factors and understanding of the wider context
• Excellent leadership skills in the matrix team setting.
• Ability to manage and co-ordinate tasks, projects and processes across a large organization. Highly effective communication skills; able to present complex data to groups at all levels of the organization and externally
• Highly developed negotiating and influencing skills
SRG is an Equal Opportunity Employer - All qualified applicants will receive consideration without regard to race, color, religion, gender, national origin, age, disability, veteran status, or any other factor determined to be unlawful under applicable law.
Contact Consultant:
Hilary Purtz
Thank you,
your application has been submitted
Back to job search