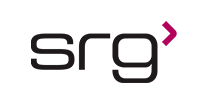 Process Engineer I - 1 year renewable contract

Description:
Develops, enhances, and implements systems that increase efficiency and optimize all phases of service or production processes, from design to manufacturing. Oversees process design projects, and ensures the efficient and safe functioning of all the processes related to producing a product, substance, or service. Designs processes and equipment related to the development and commercialization of products or services that are cost effective and in keeping with a given budget. Evaluates existing processes, suggests measures for improvement, and configures manufacturing systems to reduce cost, improve sustainability, boost productivity, quality, and profitability, and develop best practices within the production process. Implements methods and process designs, creates prototypes, tests, and makes necessary modifications where required. 1-3 Years Experience
1-Ownership of the cleanrooms management activities to support sterility assurance project:
a. Walking the manufacturing floor area, identifying issues such as damage or
improvements, submit work orders.
b. Responsible for actions of cleanroom improvements such as kitting of items, management of
storage, finding cleanroom compatible items.
c. Responsible for incubators operation related activities and incubator controls.
d. Responsible for gowning stock for assigned cleanroom.
e. Manage cleanroom controls and improvement initiatives such as moving from logs to
interlocked MALs, getting badge readers implemented for exit from cleanroom and
implement procedures for reviewing these records.
2. Ownership of autoclave/VHP for material movement - cleaning, wrapping, autoclaving/VHPing, storage, and transfer into Grade B.
3. Responsible for the Grade B equipment - equipment disinfection, sterilization, sourcing replacement.
4. Optimize flows of personnel and materials in the manufacturing area.
5. Support consumables and material management.
6. Have experience on Environmental Monitoring & related qualification activities to support qualification of manufacturing techs.
7- Have training and coaching skills to support training activities in the asset after getting qualified on train the trainer program (E.g: Equipment/Devices Qualification activities).
SRG is an Equal Opportunity Employer - All qualified applicants will receive consideration without regard to race, color, religion, gender, national origin, age, disability, veteran status, or any other factor determined to be unlawful under applicable law.
Contact Consultant:
Jennifer Law
Thank you,
your application has been submitted
Back to job search