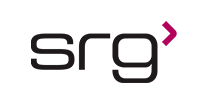 SRG is a global staffing and consulting firm and we are looking for a Field Service Engineer for the West Coast!
This is a customer facing role with the front-line support team for our client's instruments in the United States, West Coast. The Engineer will be responsible for on-site service activities, documentation support, and service record keeping within the defined territory. This person may at times assist as a point of contact and problem-solver for technical support questions received by phone or email. The engineer will work with Technical Support, customers (internal and external), and other Field Service personnel to schedule travel and customer visits for on-site repair, installation, and preventative maintenance. This position will report to Director of Global Service.
Responsibilities:
· Performs all field service activities including, but not limited to, installation of instruments, on-site, and preventative maintenance visits. Communicates directly with each customer account for scheduling and follow-up. Communicates regularly with Territory Sales Managers regarding account activity.
· Maintains service records in Salesforce at the conclusion of each service case. As necessary, keeps track of warranty and service plans for every instrument and maintains account contact information.
· Diagnose customer maintenance issues, identifies service required, recommends the service to the customer, initiates service requests and orders using Salesforce, performs essential work to complete each service request, and follows up with account where required. Responsible for service reporting from the field service.
· Investigates, alongside the Engineering and Manufacturing teams, production and/or design problems with current inventory of instruments. Makes recommendations for modifications to design and manufacturing procedures as a result of field service support activities. Provides input and guidance for repair procedures. Suggests, develops, and edit SOP's for service and repair.
· Develops and maintains technical notes and service manuals for customers.
· Works closely with inside and outside sales team to identify potential sales leads, and proactively communicates with sales team on escalated service issues.
· Position will be based in Northern California area and require up to 80% US travel
Qualifications:
At least a 2-year degree in an Engineering or Technical discipline. Bachelor's Degree preferred.
· Interest and ability to work with customers via phone, email or face-to-face.
· 5+ years of experience in an Engineering, Manufacturing, or Service environment, preferably in a technical service organization.
· Familiar with electronic testing procedures, mechanical repair, and maintenance of motion system.
· Experience with advanced measurement tools, such as multi-meters, oscilloscopes a plus
· Instrument assembly/disassembly skills and knowledge
· Computer skills using Microsoft Office Suite, Salesforce.
· Ability to effectively manage and travel in a large geography (United States).
SRG is an Equal Opportunity Employer - All qualified applicants will receive consideration without regard to race, color, religion, gender, national origin, age, disability, veteran status, or any other factor determined to be unlawful under applicable law.
Contact Consultant:
Kayla Sanford
Thank you,
your application has been submitted
Back to job search