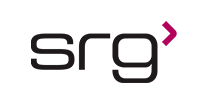 Process Engineer
At SRG, we create meaningful connections that empower individuals and businesses to shape tomorrow's world.
Working as part of the SRG team, you will work with our client which are Pharmaceutical or Bio-Pharmaceutical companies to ensure work quality and accuracy for our client in the Bio Pharmaceutical Industry. The Process Engineer role is critical as this position is involved in onboarding new process equipment, working closely on the ground with production personnel and to prepare and execute commissioning and qualification protocols. This role will also organize the production process equipment layout, and coordinates with other departments on ensuring the validated status of process equipment.
The Role
Analyze and develop engineering solutions to maintenance, continuous improvement, quality and safety initiatives, and failure investigations for manufacturing equipment/systems and instrumentation.
Work independently on assigned projects and collaboratively in a multi-functional team environment supporting day-to-day manufacturing schedules and operations.
Hands-on work troubleshooting and repairing bioprocess equipment. Equipment includes fermentors, bioreactors, centrifuges, chromatography systems, incubators, BSCs, controlled temperature units, and laboratory equipment.
Work within Computerized Maintenance Management Systems (CMMS) to complete preventive and responsive maintenance work orders.
Work within manual and electronic Quality Systems to implement equipment, facility, and automation change control, document revisions, and conduct equipment/system/instrumentation failure investigations.
Work within manual and electronic Facilities Engineering documentation systems to maintain engineering drawings and equipment history files.
Lead engineering projects from start to finish including documentation, scheduling, overseeing maintenance mechanics and/or contractors.
The Candidate
Bachelor of Science in Engineering, chemical or mechanical engineering preferred.2 - 5 years related work experience (GMP / Bio-Pharma maintenance/ engineering).Demonstrated abilities in mechanical/electrical design, repairs and maintenance.
Understand and apply engineering principles to troubleshooting and repairing bioprocess equipment and instrumentation.
Knowledge of documentation practices associated cGMP operations (SOPs, batch records, calibration and maintenance records, equipment logbooks, change control, etc.).Knowledge of biopharmaceutical equipment design, construction, operation, qualification, and maintenance.
Knowledge of equipment process controls and building automation systems.
Exhibit strong technical writing ability to clearly and effectively communicate technical ideas and concepts.
SRG is an Equal Opportunity Employer - All qualified applicants will receive consideration without regard to race, color, religion, gender, national origin, age, disability, veteran status, or any other factor determined to be unlawful under applicable law.
Contact Consultant:
Shari Hulitt
Thank you,
your application has been submitted
Back to job search