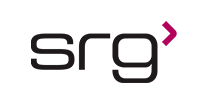 CSV Specialist
At SRG, we create meaningful connections that empower individuals and businesses to shape tomorrow's world.
Working as part of the SRG team, you will work with our client which are Pharmaceutical or Bio-Pharmaceutical companies to ensure work quality and accuracy for our client in the Bio Pharmaceutical Industry. We are seeking a hands on computer system validation (CSV) specialist responsible for creating, managing and maintaining full validation deliverables for regional and global computer systems that support regulated clinical, pharmacovigilance, quality and commercial activities.
Essential Functions
Define the scope and complexity of computerized system validation (CSV) projects based on system and functional risk analyses.
Develop requirements for business requirements, system security, user roles, workflows, data flows, GxP regulations and how these systems fit into the larger IT infrastructure.
Create and/or review computer system validation schedules, risk assessments, requirement specifications, protocols and reports, test scripts, traceability matrices, and validation summary reports that utilize test strategies commensurate with regulatory risk. Review applicable procedures and system training manuals as applicable.
Work with IT and User Groups to evaluate change control requests, assess regulatory risk associated with such requests and determine the corresponding validation requirements for such changes.
Conduct Part 11 and Computer System Validation compliance audits to ensure all computer systems used for GxP activities are maintained in a validated state and the validation documentation is adequate for regulatory inspection.
Minimum Education, Experience, Knowledge And Skills Required
Bachelor's degree in Computer Science, Computer Information Systems, Information Technology or equivalent.
Minimum 5 years of experience validating complex systems and writing CSV test scripts, protocols and summary reports in an FDA regulated biotechnology, pharmaceutical or medical device company.
Knowledgeable of FDA/EU/MHLW Regulatory Requirements and industry best practices for computerized system validation.
Understands lifecycle approach and risk-based approach to validation.
Familiar with GXP regulations for drugs and combination products particularly in the GCP and quality areas.
Experience validating systems used to support GCP business processes preferred.
Able to work both independently and as a member of cross-functional project teams. Experience working with global teams is preferred.
Ability to manage complex validation projects.
SRG is an Equal Opportunity Employer - All qualified applicants will receive consideration without regard to race, color, religion, gender, national origin, age, disability, veteran status, or any other factor determined to be unlawful under applicable law.
Contact Consultant:
Shari Hulitt
Thank you,
your application has been submitted
Back to job search