Commissioning and Qualification Engineer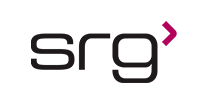 Commissioning and Qualification Engineer
At SRG, we create meaningful connections that empower individuals and businesses to shape tomorrow's world.
Working as part of the Commissioning & Qualification (C&Q) team, you will work with our client which are Pharmaceutical or Bio-Pharmaceutical companies in the areas of manufacturing equipment, upstream or downstream biopharmaceutical manufacturing equipment and processes, performing the C&Q activities listed below.
Essential Duties And Responsibilities
Layout development and review for material and personnel flow compliance
Commissioning and qualification protocols
Develop system impact assessments, validation plans, protocols and reports that support the qualification and validation of systems.
Commissioning and validation of manufacturing equipment, downstream equipment and processes including: High Speed Granulation, Fluid Bed Dryer, Bin Blender, V Blender, Tablet Press, Coating Machine, Semi-solid Manufacturing Vessels, Dispensing Equipment, Buffer Preparation / Holding Tanks, Reactors and Bioreactors, Pool Tanks, Column Packing Skids, Chromatography columns and skids, TFF Skids, UF/DF, Sterile Filtration, Freeze-Thaw Systems, Filter dryer and tray dryer systems, Lyophilizers, Vial filling and capping lines, Vacuum distillation systems, Mixing tanks and process vessels, Centrifuges, Solvent storage and dispensing systems and Single use equipment.
Commissioning and validation of utilities such as High purity water systems, Clean steam generators, Clean gases and Clean in place systems
Develop moderate to highly complex protocols for validation projects using a risk based approach that meets regulatory requirements and industry practices.
Review analyze and interpret system performance data for completed validation and prepare final report packages by summarizing the data.
Investigate deviations, write investigation reports and create summary reports.
Promote cGMP and regulatory compliance into assigned projects.
Exercise good judgment within generally defined practices and policies in selecting methods and techniques for obtaining solutions.
Qualifications
BS/MS in Engineering or related discipline.3-7 years in validation, quality systems, operations, engineering or any combination thereof.
Experience in multiple GMP validation disciplines (process equipment, utility, automation, computer systems, sterilization) with advanced technical knowledge.
Validation experience using risk based approach (FMEA, PHA, etc).
Knowledge of Validation Lifecycle approach (URS, FRS, FAT/SAT, Commissioning Protocols, etc) guidelines, international regulatory requirements and standards and other in.
Experience interacting with or creating material for representatives of regulatory agencies and executive level staff.
Experience with investigations into manufacturing deviations and determination of product impact potential, root cause and corrective actions.
SRG is an Equal Opportunity Employer - All qualified applicants will receive consideration without regard to race, color, religion, gender, national origin, age, disability, veteran status, or any other factor determined to be unlawful under applicable law.
Contact Consultant:
Shari Hulitt
Thank you,
your application has been submitted
Back to job search