MSAT Deviation Investigation Writer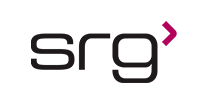 MSAT Deviation Investigator Writer - 6 month contract
Our Client a is a global leader in life sciences. They are more than 15,000 employees in more than 100 locations around the world. While they work in science, there's no magic formula to how they do it. Their greatest scientific solution is talented people working together, devising ideas that help businesses to help people. In exchange, they let their people own their careers. Their ideas, big and small, genuinely improve the world. And that's the kind of work they want to be part of.
Their Cell and Gene Therapy Facility is the largest in the world and our facility is growing. They are looking for professionals to grow with us and we have this exciting opportunity the Viral Vector Therapy group https://www.lonza.com/viraltherapy The Deviation Investigator will be responsible for the initiation, investigation and completion of Minor and low/medium severity Major process deviations unassisted, and the supervised completion of high severity Major and Critical process deviations with the aim at identification of root cause, determining Product Quality Impact (PQI) and implementation of corrective actions to prevent recurrence.
Key Responsibilities:
• Technical writing for the educated but uninformed reader, translate complex scientific events into a brief and cohesive report. Accurately capture immediate actions and containment of the event, address comments from both internal and external clients on the compiled final report.
• Gather Data from various sources across the site, perform Root Cause Analysis (RCA), assess event for impact to Safety Identity Strength Quality Purity (SISQP), perform trending analysis, identify Corrective and Preventative Actions (CAPAs), perform Risk Assessments and Causing Mapping.
• Ability to work in a fast-paced environment and be proactive and able to manage multiple projects for on-time event closure.
• Meeting facilitation and participation, aligning internal review team and area subject matter experts on an agreed to investigational path forward.
• MSAT representative in Deviations and CAPAs Review Board meetings.
Key Requirements
• Bachelor's Degree in field of Science (Biochemistry, Chemical Engineering, Biology or other Life Science disciplines preferred).
• Solid working experience with technical investigations and technical writing in a Biotechnology or Pharma manufacturing environment.
• Strong written and verbal communication skills, computer skills (Microsoft Office Suite -Word, Excel, PowerPoint), and familiarity with cGMP quality systems (e.g. TrackWise).
Every day, our Client's products and services have a positive impact on millions of people. For us, this is not only a great privilege, but also a great responsibility. How they achieve our business results is just as important as the achievements themselves. At our client, they respect and protect our people and our environment. Any success they achieve is no success at all if not achieved ethically.
People go to our client for the challenge and creativity of solving complex problems and developing new ideas in life sciences. In return, they offer the satisfaction that comes with improving lives all around the world. The satisfaction that comes with making a meaningful difference.
SRG is an Equal Opportunity Employer - All qualified applicants will receive consideration without regard to race, color, religion, gender, national origin, age, disability, veteran status, or any other factor determined to be unlawful under applicable law.
Contact Consultant:
Jennifer Law
Thank you,
your application has been submitted
Back to job search