Global Quality Specialsit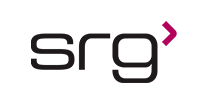 Global Quality Specialist
JOB DESCRIPTION
Strong background in quality assurance
-Pharma industry experience
-Experience with raw material releases and product releases
-Chemistry background would be helpful
-Strong technical writing skills
-Project management and/or coordination skills
Job Description:
Performs selected quality assurance activities, including the following:
• Reads, understands, and follows SOP's and complies with cGMP's
• Facilitates discussions with technical teams to determine content of Rationale of Specification.
• Authors Raw Material Rationale of Specification documents utilizing the document management systems.
• Responsible for updating controlled material specifications driven by content of the Rationale of Specification.
• Authors and owns change controls associated with specification updates.
• Responsible for monitoring the global material certification program for the site and uploading requested data.
• Facilitates discussions with technical teams to determine content of Rationale of Specification.
• Supports the evaluation and disposition of labelling, raw materials, intermediates and finished products through timely evaluation of batch records, laboratory results and other cGMP documents
• Electronic system usage with tools such as AZDoc, Trackwise, GQCLIMS, and SAP
• Performs broad spectrum of routine tasks in their functional area:
• Reviews documented information from their functional area, reports abnormalities
• Creates/revises QA documents (SOPs, technical reports, risk assessments) in document management system
• Supports routine quality actions such as oversee shipping, raw material release, data review/compilation for product release.
Expertise with compendia (USP/NF, Ph. Eur. and JP) is required.
Must be able to review/understand supplier documentation such as drawings, CoAs, and irradiation certificates.
Good knowledge of industry regulations and standards.
Frequent cross-functional contact with QC, Manufacturing, Procurement and Global Supplier Quality
Applies knowledge to assignments that are non-routine and variable.
Works under general supervision following standard procedures.
Independently manages day to day workload
No instructions needed on a routine basis.
Minimal instructions required to perform new activities or special assignments.
Work is reviewed upon completion for adequacy in meeting objectives.
Frequent inter-organizational contact at multiple levels. Some external contacts related to core function.
SRG is an Equal Opportunity Employer - All qualified applicants will receive consideration without regard to race, color, religion, gender, national origin, age, disability, veteran status, or any other factor determined to be unlawful under applicable law.
Contact Consultant:
Jennifer Law
Thank you,
your application has been submitted
Back to job search