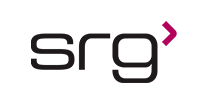 Process Engineer
We are looking for a Process Engineer to join the Cell Therapy Global Manufacturing Science and Technology department. The position will be responsible for the routine MSAT support to our ex-US CMO partners. This engineer will have responsibilities with the focus on supplementing the technical capabilities of the CMO and driving continuous improvement. This person may be responsible for and support processes including PPQ, commercial launch, and commercial manufacturing support. The Process Engineer will support product lifecycle management, including commercialization and evolution of cell therapy products as well as day to day operations technical support at CMOs to ensure reliable quality supply. The role will be highly cross-functional and will interact with other CTDO/GPDO groups and in-country affiliates in establishing manufacturing and technology capability, CMO selection, facility fit and design, equipment selection, and facility start up work force training.
Responsibilities include, but are not limited to, the following:

Provide technical process support for routine clinical and/or commercial cell therapy manufacturing at the CMO.
Lead production related investigations, ensuring compliance with internal standards and regulatory requirements
Identify and propose continuous process improvement projects to management.
Lead complex process and procedural changes to improve manufacturing performance, robustness, productivity, safety, and efficiency.
Perform monitoring of manufacturing processes to understand process capability.
Implement and support the execution of process control strategies including execution of process risk assessments, and continued process verification.
Lead design activities for clinical and/or commercial facilities
Leverage and maintain strong relationships with external partners
Support product implementations in coordination with Development, Manufacturing, and Quality groups, including visits to contract manufacturing sites
Maintain permanent inspection readiness and actively support regulatory inspections
Ensure manufacturing processes are in a state of control, harmonized across the cell therapy manufacturing network
Develop, execute manufacturing process improvement activities in accordance with the overall life cycle plan for the product
Share operational and process leaning with the rest of the manufacturing network
Provide necessary technical analysis to enable decisions related to new raw materials or selection of CMOs
Ensure technical input is provided in developing the supply and quality agreements
?Qualifications:
B.S. with 6 years of relevant experience in Biochemical, Chemical, or Biomedical Engineering or Cell Biology/Immunology discipline
Three years of extensive experience in a regulated GMP manufacturing environment (clinical and/or commercial)
Lean Six Sigma project experience is strongly preferred
Experience with cellular therapies is strongly preferred
Experience with technology transfer is strongly preferred
Experience with process validation is strongly preferred
Flexibility to travel internationally and work within manufacturing schedules
Established track record of success with sound technical qualifications and knowledge in process development, characterization, and troubleshooting
Familiarity with literature on process development and cell therapy
Ability to assess risk and develop contingency plans for process risks
Excellent communication, writing, organizational, teamwork, and presentation skills
Strong interpersonal and leadership skills to work with teams in different functions and organizations
Create an environment of teamwork, open communication, and sense of urgency
Drive strong collaboration within the group and across functionsBuild trust and effective relationships with peers and stakeholders
Foster a culture focused on science and compliance and strong environmental, health, and safety performance
Have a mindset of continuous improvement, problem solving, and prevention
SRG is an Equal Opportunity Employer - All qualified applicants will receive consideration without regard to race, color, religion, gender, national origin, age, disability, veteran status, or any other factor determined to be unlawful under applicable law.
Contact Consultant:
Shari Hulitt
Thank you,
your application has been submitted
Back to job search