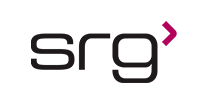 Clinical Data Associate
JOB DESCRIPTION
Standards:
• Support the maintenance and continued development of the existing Core standards through updates to the Central Global Library (GLIB) User Requirements (UR) or applicable vendor-specific Data Transfer Specifications (DTS)
• Support the expansion of data standards. Including, but not limited to:
o Support the development of therapeutic area standards and integration into the Central GLIB UR
o Support data standards implementation. Specifically:
? Ensure technical quality/system compliance
? Ensure alignment to company and industry standards and regulatory guidance
? Ensure consistency in the adoption of data standards
? Provide support for study teams during data standards adoption and implementation
o Cross-functional collaboration to drive forward compliance with standards, processes, and training
o Develop and maintain strong working relationships with key stakeholders
• Assist standards team in formalizing and assessing quality of standards governance plan by analyzing metrics
• Play a key role in facilitating the 'end to end' development of standards through participation on standards working groups within CDS
• Remain apprised of changing industry regulations and CDISC versions and assess the impact on the Core and TA standards
• Drive efficiencies in the investigation and implementation of new technologies and tools around the management of data standards
• Provide regular updates to manager and standards leadership on current activities, areas of concern, and potential opportunities for quick and long-term wins


Reporting, Metrics and Analytics:
• Liaise between Clinical Data Management, Clinical Programming, and EDC Programming to ensure that the appropriate method is used for reporting (i.e. SAS, BO, SpotFire, etc.)
• Facilitate discussions between functional groups to clarify reporting requirements
• Track and provide feedback of standard report enhancements
• Track key metrics, provide transparency to uptake and provide reports to Senior Management as needed
• Support the development of new reports, tools and dashboards for metrics and data-driven insights
• Drive efficiencies through the investigation and implementation of new technologies and tools around reporting


EDC and Support for other tools:
• Coordinate and/or support standards-related activities with technology focusing on new tool development and integration with current systems/processes (Trialgrid, Confluence, Jira)
• Coordinate with the EDC Project Management team to help facilitate study builds and EDC migrations in Medidata Rave
• Translate/update business requirements and needs to develop other tools/utilities
• Drive efficiencies through the investigation and implementation of new technologies around EDC build process and tools.
SRG is an Equal Opportunity Employer - All qualified applicants will receive consideration without regard to race, color, religion, gender, national origin, age, disability, veteran status, or any other factor determined to be unlawful under applicable law.
Contact Consultant:
Angela Leick
Thank you,
your application has been submitted
Back to job search