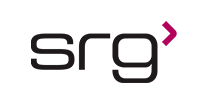 Senior SAS Programmer Analyst
At SRG, we create meaningful connections that empower individuals and businesses to shape tomorrow's world.
Working as part of the SRG team, you will work with our client which are Pharmaceutical or Bio-Pharmaceutical companies to ensure work quality and accuracy for our client in the Bio Pharmaceutical Industry. The Senior SAS Programmer Analyst will be accountable for developing complex macros and programs to create standard reports and listings for clinical data management and other areas of clinical using SAS for data review and data cleaning to conduct clinical trials in Oncology area. Help in creating SAS tools as needed to expedite SAS programming activities.
NOTE: We need someone experienced in writing complex macros and generic programs and related experience.
Essential Functions
Develop SAS programs to provide complex data review listings/reports to support different functional groups in Oncology area.
Program data review checks as necessary to facilitate data cleaning activities.
Design standard programs and macros using study metadata.
Design and develop SAS macros, applications, and other tools to expedite SAS programming activities to support different areas of Clinical data review.
Develop standard SAS utility macros for developing standard programs.
Develop and maintain the programs including testing and organizing the SAS datasets, SAS programs and related documentation.
Develop SDTM annotated eCRF, Mapping Specifications, SDTM Datasets and Define.xml for Analysis and Regulatory submissions.
Perform OpenCDisc validation, coordinate to resolve issues, prepare associated documents including SDRG document.
Ensure all programming activities performed following standard operating procedures and good programming practices.
Requirements
Candidate must have at least a Bachelor degree in Science or Technology with a minimum of 7 years SAS programming experience and 3-5 years of relevant industry experience
Strong SAS programming skills required in Windows & UNIX environment with proficiency in SAS/Base, SAS Macros, SAS/Graph, SAS/SQL.
Experience in writing SAS tools, developing generic SAS programs and SDTM packages for clinical studies.
Knowledge of working in SAS Grid environment with experience in SAS Enterprise Guide, SAS Data Integration Studio, SAS Studio is a plus
Good understanding of relational databases such as ORACLE, Knowledge of the EDC system, InForm, and underlying data structure is desirable.
Experience with all clinical phases I, II, III and IV of oncology trails is desirable.
Good understanding of Recist, mRecist, irRecist, Rano criteria.
Extensive experience in handling external data, such as lab data, PK,Tumor,Biomarker,Imaging etc.
Good understanding of standards specific to clinical trials such as CDISC, SDTM, MedDRA, WHODRUG.
Good understanding of system development life cycles, GCP, and related regulatory guidelines.
Good understanding of Regulatory requirements for submissions to FDA, PMDA and MHRA.
SRG is an Equal Opportunity Employer - All qualified applicants will receive consideration without regard to race, color, religion, gender, national origin, age, disability, veteran status, or any other factor determined to be unlawful under applicable law.
Contact Consultant:
Tyler Rostad
Thank you,
your application has been submitted
Back to job search