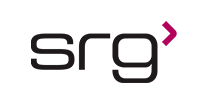 Microbiology Lead
JOB DESCRIPTION
• Completes daily assigned routine tasks timely and accurately (may include collection and/or testing of GMP samples, reporting of data, assisting other Microbiologists, general lab housekeeping)
• Paperwork completion, review, data entry, filing, etc.
• Serves on team projects (i.e. qualifications, investigation) in the role of testing support, as needed
• Responsible for completing laboratory housekeeping to ensure safety and compliance
• Identifies areas for improvement or gaps in both safety and compliance (ZAPs/ZIPs)
• Effectively communicates issues/hurdles to supervisor and/or manager
• Provides training to staff both within and outside of QC Microbiology
• Generation of data reports and/or trends
• Authors SOPs and WIs, and revises them for clarity and accuracy
• Authors and reviews protocols, reports, CAPAs, DEs, LIs, etc.
• Attends cross-functional meetings as a QC Microbiology representative
• Leads and/or serves on team projects as needed
• Participate in microbial investigations.
• Is a SME for specific tasks required by the team
• Aid in developing and implementing rapid microbiology testing as part of continuous improvement
• Influence and be an advocate for microbial issues both internal and externally.
• Track and trend bioburden and endotoxin event root-causes and CAPAs to proactively identify issues and best practices.
• Influence and be an advocate for microbial issues both internal and externally.
• Develop relationships at the site and across the network to ensure success in role.
SRG is an Equal Opportunity Employer - All qualified applicants will receive consideration without regard to race, color, religion, gender, national origin, age, disability, veteran status, or any other factor determined to be unlawful under applicable law.
Contact Consultant:
Angela Leick
Thank you,
your application has been submitted
Back to job search