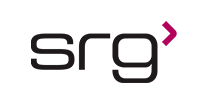 Clinical Operations Associate - San Diego, CA - Direct Hire

SRG is looking for a Clinical Operations Associate for a client of ours out of San Diego, CA. Reporting to the AD of Clinical Operations, you would be responsible for assisting the study team in running the day-to-day operational activities of clinical studies. You will have the opportunity to coordinate, track, & manage daily activities for multiple clinical studies to support the internal project team, vendors, stakeholders and the CROS.
Responsibilities:
Demonstrate a clear understanding of FDA regulations, ICH Guidelines and Good Clinical Practice (GCP).
Assists the study team in all aspects of the day-to-day operational activities of clinical studies. Coordinates, tracks, and manages daily activities for multiple clinical studies to support the internal project team, vendors, stakeholders and the CROs as applicable.
Serve as a liaison and resource for investigational sites.
Ensures that delegated components of clinical trials are executed in accordance with specified Standard Operating Procedures (SOP) and within timelines.
Under the guidance and direction of clinical operations team, the COA interfaces with R&D functions to coordinate relevant and timely exchange of information / materials to support clinical operations deliverables within the drug development process.
Works directly with clinical operations and study team to optimize and implement clinical studies according to GCPs and relevant SOPs.
Receive, review, and assess study documents required for site activation and investigational product release.
Maintain metrics on results of study documentation reviews.
Create and ship investigator site binders to investigator sites.
Assist with IRB submissions and IRB correspondence. Ensure all documents are added to the TMF with appropriated naming conventions.
Supports internal clinical operations in monitoring the implementation and progress of a clinical study.
Develops and maintains relationships with external vendors.
Manage and update study contact lists E.g. Vendor Contact list
Collaborates with consultants and contractors as directed by a Clinical Operation study team member.
Works closely with Clinical Operations in coordinating, tracking, and managing logistics in support of clinical trials.
Responsible for reconciliation of vendor invoices/PO management, as well as vendor and contractor payments.
Tracks study status, enrollment, EDP review, and site start-up status for assigned clinical projects including review and approval of regulatory package for release of investigational product.
Responsible for set-up, maintenance, reconciliation and archiving of Trial Master Files (TMF) along with internal working files; coordinates TMF transfer with CROs.
Assists with TMF oversight review as required for quality, accuracy and completeness.
Interacts with CROs, vendors, investigators, monitors, and other external partners to provide information and resolution for specific study requests and issues.
Responsible for document management in electronic database systems.
Coordinates project meetings, including scheduling, preparation of meeting materials, drafting and distribution of meeting agendas and minutes.
Supports the development and implementation of Standard Operating Procedures (SOPs) and common work practices within the team.
Actively participates in the development of department initiatives; contributes ideas on department initiatives and goals that will make a difference to the efficiency and effectiveness of Clinical Operations.
Identify gaps in operational processes to ensure compliance in applicable SOPs in the achievement of study milestones, data quality, and data integrity.
Education/Experience Requirements:
Bachelor's degree, or equivalent, in a biomedical, life science, or related field of study. Equivalent combination of education and applicable job experience may be considered.
Minimum three (3) years of related experience; clinical operations experience in a pharmaceutical or CRO setting preferred.
Additional Skills/Experience:
Understanding of FDA regulations, GCPs and ICH guidelines is a must.
Proactive, self-starter who possesses exceptional multi-tasking and communication skills, both oral and written.
Good problem-solving skills, and a strong sense of urgency, keen attention to detail, ability to work independently and be able to effectively manage multiple priorities in an environment under time and resource pressures.
Intermediate proficiency in the Microsoft Suite required.
Knowledge of Access, Visio, or similar database a plus.

SRG is an Equal Opportunity Employer - All qualified applicants will receive consideration without regard to race, color, religion, gender, national origin, age, disability, veteran status, or any other factor determined to be unlawful under applicable law.
#LI-MROD
Contact Consultant:
Melissa Rodrigues
Thank you,
your application has been submitted
Back to job search