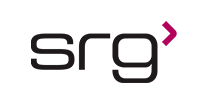 Associate Director, Supply Chain Systems and Processes
REMOTE - 12-month renewable contract
Job Description
The Associate Director, Supply Chain Systems and Processes will play a key role as part of the Systems and Processes group within PBO Supply chain & External Manufacturing. He/She will support the function in providing oversight to accelerating the development of systems, processes, analytics and know-how across the value stream for enterprise impact. The Associate Director will embed with business owners within the Business Process Management model to deliver on PDM priorities and ensure designs are in line with overall business architecture and PDM strategic direction.
The Associate Director will lead teams and initiatives to ensure systems and processes enable functions to execute business strategy while delivering on reductions in Cost and risk and increasing service and quality measures.
Responsibilities:
• Partner with Business Process Owners to identify areas of improvement and translate these opportunities into deliverable solutions Responsible for areas of cross-functional collaboration with Commercial, Finance, Clinical and PDM functions including Regulatory Affairs, LIS, QA. Ensure roadmap activities are delivered in line with PDM vision and strategy
• Lead the gathering, documentation, and management of system & process requirements.
• Support management of Business Process Management Community
• Engage and collaborate with cross-functional stakeholders to develop business cases for process improvements and solutions
• Develop analytics and scenario modelling capabilities including dimensions such as time, cost, revenue and environmental impact.
• Work cross-functionally with the Master Data Management team to ensure business processes and technologies have reliable and current data.
• Support business functions with standardized documentation for cross-functional processes; develop training and learning content and key indicators of process health. Drive the management of these key indicators in the business.
• Works with IT business partners for the scoping and delivery of change
• Support project management of future state processes & implementation activities including ability to organize, define objectives and scope, manage milestones, build schedules, identify resource needs, track project execution through to deployment, identify and manage risks.
• Drive innovation and change through awareness of industry trends that relate back to use cases; incubate and test value propositions through rapid proof of concepts.
• Demonstrates problem solving and negotiation skills as a subject matter expert across multiple areas
Qualifications:
• Primary degree in Business, Science or Engineering discipline. Master's degree and/or professional qualifications in supply chain management desired.
• 8+ years of biopharmaceutical industry experience with no less than 3 years of that experience focused on management and leadership roles in supply chain functions.
• Deep supply chain knowledge with an ability to identify and summarize business problems in the end to end context and pull the key stakeholders together to form cross functional responses.
• Experience selecting and deploying technology solutions supporting clinical, global planning, manufacturing, quality and logistics use cases.
• Experience managing relationships with internal stakeholders and external business partners.
• Demonstrates a collaborative mindset, nurtures teamwork and influences cross-functionally.
• Proven ability to lead high performing teams dispersed across time-zones.
Core Values
• Integrity (Doing What's Right)
• Inclusion (Encouraging Diversity)
• Teamwork (Working Together)
• Excellence (Being Your Best)
• Accountability (Taking Personal Responsibility)
SRG is an Equal Opportunity Employer - All qualified applicants will receive consideration without regard to race, color, religion, gender, national origin, age, disability, veteran status, or any other factor determined to be unlawful under applicable law.
Contact Consultant:
Ryan Heavirland
Thank you,
your application has been submitted
Back to job search