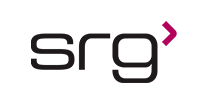 QA Specialist IV

Role Summary
Responsible for all activities involving quality assurance and
compliance with applicable regulatory requirements. A wide degree
of creativity and latitude is necessary. Individual should be
independent and perform as an equal to the management team
without having direct reports.
Primary Role Responsibilities
1. Verification of the company's compliance with ISO/cGMP quality system
requirements as well as knowledge of 21CFR210, 211, 610 and the PICS Guide
to Good Manufacturing Practices Part 1 and 2 or the EU Guidelines to Good
Manufacturing Practice Medicinal Products for Human and Veterinary Use,
including Annex 1.
2. Provide immediate support to operations and quality control staff to address
compliance related concerns (QA "on-the-floor" support).
3. Make independent quality-related decisions based on regulatory and compliance
knowledge and provide independent quality support to project teams.
4. Audit internal quality system elements in manufacturing and operational support
areas
5. Provide oversight for compliance of CA/PA and investigations, OOS and
deviations.
6. Perform external audits of suppliers/vendors/off-site facilities.
7. Act as a customer interface during on-site audits, conference calls and other
standard means of communication
.8. Independently identify and manage special projects or QA compliance functions
as agreed upon with QA management.
9. Prioritize and manage a variety of projects simultaneously.
10. May need to lead and direct the work of others.
11. Review Device History Records (DHR) and Master Batch Records (MBR) and
Skill and/or Education Requirements
? Bachelor's degree in life sciences required.
? Greater than 8 - 10 years direct QA drug product experience
required or an equivalent amount of aseptic processing and
cell therapy manufacturing experience.
? GMP compliance and Part 11 compliance knowledge
preferred.
? Experience with oversight of aseptic processing and the
associated international aseptic processing regulations.
? Excellent written and oral communication to include accurate
and legible documentation skills; ability to work in a fastpaced
environment; team oriented; independent work skills
and a strong work ethic. The ability to interface and
communicate directly with clients is required.
? Microsoft Office and database management skills,
organization skills, record
SRG is an Equal Opportunity Employer - All qualified applicants will receive consideration without regard to race, color, religion, gender, national origin, age, disability, veteran status, or any other factor determined to be unlawful under applicable law.
Contact Consultant:
Jennifer Law
Thank you,
your application has been submitted
Back to job search