Quality System Mgmt (SRG)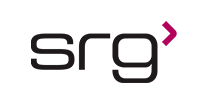 Risk Evaluation & Mitigation Strategy Auditor
Temp-to-Hire - REMOTE
POSITION SUMMARY: This position will play a key role within Risk Evaluation & Mitigation Strategy (REMS) QA audit program and work cross-functionally with the REMS Compliance and Operations teams to plan, conduct, evaluate, and report compliance/audit outcomes. The auditor will be critical to supporting on- going audit commitments and ensure that the REMS program meets regulatory and business requirements.
ESSENTIAL FUNCTIONS: The responsibilities of this job include, but are not limited to, the following:
Scope:
Plan, conduct, and report on REMS audits of Specialty Pharmacies (SPs), Specialty Distributors (SDs) and program vendors to assess compliance with REMS requirements.
Lead oversight of REMS audits of certified Healthcare Settings (HCS) by liaising with approved third parties to ensure they are conducted in a timely manner, meet REMS requirements, and escalate and evaluate compliance critical events, as appropriate.
Maintain the approved supplier list (ASL) for REMS suppliers.
Ensure timely issuance of audit reports, audit observations, oversee audit response process and drive audits to closure.
Evaluate audit observation trends and escalate as required.
Maintain and enhance existing procedures that are utilized to manage the REMS audit program.
Conduct internal audits to assess effectiveness of REMS QMS and process compliance.
Be a key contributor to REMS Regulatory Inspections and support authoring of annual assessment reports, as required.
Responsibilities:
Responsible for providing quality audit support for the REMS program.
Ensures REMS Specialty Pharmacies (SPs), Specialty Distributors (SDs) and third-party vendors operate in compliance with the REMS requirements.
Ensures audit CAPAs, non-compliance events, program deviations and change controls are reported accurately and completed in a timely manner.
Lead specific REMS compliance initiatives aimed at strengthening the program, as required.
Collaborate with REMS Strategy and Execution, and Channel teams to ensure audit CAPAs and non-compliance events are elevated appropriately and addressed in a timely manner.
Ensure REMS quality incidents are fully investigated, root cause identified, and CAPAs are appropriate, have been implemented and are monitored for effectiveness.
Provide data to assess risks, generate quality metrics and review lessons learned as requested.
Reporting of key metrics (KPIs), periodic quality reports, and audits as required.
Other responsibilities as assigned.
Key Challenges:
REMS audits conducted meet all regulatory compliance requirements.
Sustain a culture of quality at all key REMS suppliers.
Escalation of compliance risks to senior management.
Maintaining current working knowledge of regulations that impact role.
MINIMUM QUALIFICATIONS:
Education:
Bachelor of Science or Bachelor of Arts degree in a life science. Post graduate degree is preferred.
MINIMUM Experience:
REMS auditing experience preferred; however other GxP auditing experience will be considered.
Understanding of regulatory requirements for the implementation and maintenance of a REMS compliance program.
Understanding of REMS guidelines.
Experience authoring compliance sections of REMS Assessment Reports is preferred.
Practical application of regulatory requirements (e.g. 21 CFR Part 210 and 211, and 21 CFR Part 11, 505-1(REMS)), and DEA Regulations (21 CFR Part 1310).
Prior experience working with contracted third parties is preferred.
Experience with REMS inspections is desired.
Demonstrated ability to identify and implement continuous improvement initiatives.
Experience in auditing Pharmacovigilance and / or Clinical activities is preferred.
CQA or other auditing certification, is preferred.
Travel:
Ability to travel with adequate notification approximately 30% of working hours is required.
COMPETENCIES/CONDUCT:
In addition to the minimum qualifications, the employee will demonstrate:
Strong interpersonal and communication skills (written, listening and oral).
Ability to communicate clearly to all levels of the business and deliver concise written or oral summaries to management.
Ability to develop and maintain positive internal and external professional relationships by consistently delivering core values.
Influencing skills in areas with no direct reporting authority.
Strong planning and organization skills.
Auditing skills, appropriate qualifications in auditing an advantage.
Motivated by delivering high quality patient treatments in the arena of addiction.
Proficient in English. However, fluency in other languages is advantageous.
SRG is an Equal Opportunity Employer - All qualified applicants will receive consideration without regard to race, color, religion, gender, national origin, age, disability, veteran status, or any other factor determined to be unlawful under applicable law.
Contact Consultant:
Ryan Heavirland
Thank you,
your application has been submitted
Back to job search