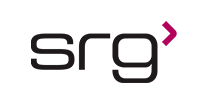 SRG is a global staffing and consulting firm and we are looking for a Quality Engineer for a 12 month contract in Dublin, CA
Job Responsibilities:
• Responsible for driving continual process improvements in responsible areas of the business. Drive quality and manufacturing improvements to assure that processes are in a state of control.
• Develop and maintains effective relationships and integrate activities with other departments and suppliers.
• Review and approve changes made to product and processes and validation/qualification protocols and reports.
• Review specifications and design documents for manufacturing software tools and provide feedback.
• Provide guidance on Manufacturing Test Software and Equipment Validation Strategies
• Involved in Supplier Processes, (e.g. but not limited to)
• Set up QA best practices to ensure that manufacturing software is developed and implemented with high quality.
• Work with internal customers and suppliers to ensure that process validation related non-conformances, failure analysis reports and deviations are appropriately investigated, documented, reviewed and approved.
• Responsible for drafting and/or updating Quality Procedures for Quality Operations functions.
• Initiate and develop standards and methods for inspection, testing, and evaluation as necessary. Assure product compliance to specifications through implementation of inspection criteria, procedures and training.
• Establish and maintain quality metrics.
• Participate in, or lead the completion of CAPA and/or non-conformance investigations
• Generate Engineering Change Order (ECO) or Manufacturing Change Order (MCO) when required
• Perform and document Risk Impact Assessment for supplier non-conforming events as applicable
• Provide QA support to product Distribution Centers when required
• Provide guidance (& sign off where necessary) to Manufacturing Change Requests requiring validation.
• Provide guidance (& direct input where necessary) to Manufacturing Customer Focus Teams on process validation related activities.
• Identify and lead projects and initiatives to improve the quality system.
• Any other responsibilities assigned by manager.
• Ability to travel 15% of the time.
Qualifications:
• Bachelor's degree in engineering or other technical discipline, or advanced degree in other disciplines, or equivalent experience.
• Minimum of 7 years of quality engineering or equivalent experience in FDA regulated medical device manufacturing environment(s).
• Experience working with medical devices with significant software controls and good understanding of software development life cycle desired.
• Experience with software development on Windows OS is
• Experienced with Quality tools for root cause investigation (i.e. 5 why, 6M, Is-Is Not, process mapping, etc.)
• Proficiency in reading and interpreting mechanical drawings and GD&T.
• Knowledge of QSR and ISO 13485.
• Medical Device Auditor certification preferred.
• Problem solver.
• Self-directed.
Additional Requirements:
• Knowledge of quality/continuous improvement tools (SPC, Statistics, DOE, Six Sigma) preferred
• Knowledge of SAP ERP system preferred
• Good oral and written communication skills.
• Ability to write reports, data analysis, perform gap analysis, and business correspondence.
• Ability to effectively present information and respond to questions from groups of managers, clients, customers, and the general public.
• Ability to clearly and concisely convey project accomplishments, obstacles, issues and status to project team members.
• Ability to work with mathematical concepts such as probability and statistical inference.
• Ability to apply concepts such as fractions, percentages, ratios, and proportions to practical situations.
• Ability to use MS Excel to perform calculations and interpret results/data.
• Ability to define problems, collect data, establish facts, and draw valid conclusions.
• Ability to read technical literature and documents and extract important concepts.
• Responsible for performing all duties in compliance with FDA's Quality System Regulation (QSR), ISO13485, the Canadian Medical Device Regulations, and all other international regulatory requirements.
#LI-KS1

SRG is an Equal Opportunity Employer - All qualified applicants will receive consideration without regard to race, color, religion, gender, national origin, age, disability, veteran status, or any other factor determined to be unlawful under applicable law.
Contact Consultant:
Kayla Sanford
Thank you,
your application has been submitted
Back to job search