Senior Clinical Operations Specialist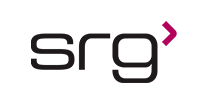 Senior Clinical Operations Specialist - San Diego, CA
SRG is looking for a Senior Clinical Operations Specialist for our client based in San Diego, CA. This is a full time, permanent position that will allow you to be responsible for assisting with oversight in clinical operations / clinical study management for several development programs. Under the guidance of Clinical Operations Management, you would coordinate, track, and manage daily oversight activities for multiple clinical studies to support both the internal project team and the CROs.
Performs daily oversight of full service CROs, clinical sites, and third-party vendors to ensure successful study implementation and execution.
Participate in study team meetings and review meeting minutes for accuracy and completeness.
Triage, resolve, or escalate study issues to Clinical Operations Management as needed.
Attend and participate in Investigator Meetings and study-specific training for assigned studies.
Assist in the creation and maintenance of clinical study protocols, informed consent forms, and study-specific binders/manuals/plans/tools to ensure quality and deliverables are met across assigned studies.
Monitor subject recruitment and treatment status remotely through IRT/IXRS, EDC and/or ePRO systems to maintain up to date tracking and oversight of sites and patients.
Track and manage study-related materials including IP and laboratory samples.
Maintain Project Management trackers (e.g., Risks/Issues, Actions/Decisions, Frequently Asked Questions).
Collaborate with other functional groups including Data Management, Pharmacovigilance, and others to ensure precise review of the clinical study data.
Oversee CRO monitoring activities to ensure compliance with study plans, SOPs, and ICH/GCP.
Support the development of presentation slides, white papers, and dashboards reviewed by senior leadership and governance committees.
Collaborates with other functional groups in the review of the Trial Master File (TMF) to ensure quality of the documentation and compliance with study plans, SOPs, and ICH/GCP.
In conjunction with Clinical Operations Management and CRO, manages and communicates study status, timelines/critical deliverables, enrollment, quality metrics, regulatory documentation, and site start-up status for assigned clinical studies.
Review site budgets, manage clinical study budgets, and collaborate with finance to provide input into financial reporting and projections.
Responsible for submission, tracking, and coordinating CRO/vendor Confidential Disclosure Agreements (CDAs), contracts, and change orders.
In partnership with a Clinical Operations Associate, may be responsible for preparation, scheduling and distribution of meeting agendas and minutes (internal and external).
Actively participates in the development of department initiatives; contributes ideas when asked on department initiatives and goals that will make a difference to the efficiency and effectiveness of Clinical Operations.
Assist with special projects for operations/departmental initiatives such as SOPs, GCP, process enhancements, outsourcing, Sunshine Act, systems implementation, training, etc.
Qualifications:
Bachelor's degree, or equivalent, in a biomedical, life science, or related field of study. Equivalent combination of education and applicable job experience may be considered.
Minimum four (4) years of clinical operations experience in a pharmaceutical or CRO setting.
Phase II or III experience including site management (onsite or remote source data verification / monitoring).
Demonstrates working knowledge in global regulatory and compliance requirements for clinical research.
Ability to travel 10 - 20 % domestically and / or internationally.
SRG is an Equal Opportunity Employer - All qualified applicants will receive consideration without regard to race, color, religion, gender, national origin, age, disability, veteran status, or any other factor determined to be unlawful under applicable law.
#LI-MROD
Contact Consultant:
Melissa Rodrigues
Thank you,
your application has been submitted
Back to job search