R&D Project Planner - new job in Madison, US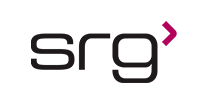 R&D Project Planner
JOB DESCRIPTION
Responsibilities: 1) Provide advanced project management support to complex (late stage, partnered, requiring a device, etc.) drug development projects, including action item tracking, organization and communication of team
materials (e.g. meeting minutes, Sharepoint sites, etc.). 2) Develops multiple project planning scenarios;
identifies, monitors, and analyzes business risks. 3) Recognizes when corrective action and planning are necessary and conducts root cause analyses (escalating recommendations to Managers and Directors). 4) Supports functional managers to ensure accurate resource
estimates. 5) Independently identifies opportunities for improvement of departmental work processes and manages a
single large project, or several small process improvement projects. 6) Converts goals to tasks and coordinates
activities to meet goals. 7) Estimates and manages requirements to achieve defined objectives. 8) Execute against defined objectives and keep management informed of progress and achieved project milestones. 9) Apply advanced project management principles and techniques to the coordination and completion of assigned goals and tasks. 10) Prioritize tasks with effective use of time.
11) Support and advise Project Managers on monthly project plan issues and timelines for maintenance and
information reporting. 12) Provide data entry for change requests. 13) Utilize Quality Control (QC) reports to ensure
proper input of project information and accuracy of data. 14) Compile and provide routine standard reports on a monthly and ad hoc basis.
14) Proactively address conflicting, incorrect, insufficient, or inappropriate information prior to report publication. 15) Collect and
analyze project and process data and metrics. 16) Apply advanced project management tools for metrics collection and conduct advanced analysis of project data. 17) Develop guidelines and checklists. 18) Provide general training support, administration and guidance regarding project management practices and systems. 19) Establish and maintain strong network within department and external clients.
SRG is an Equal Opportunity Employer - All qualified applicants will receive consideration without regard to race, color, religion, gender, national origin, age, disability, veteran status, or any other factor determined to be unlawful under applicable law.
Contact Consultant:
Angela Leick
Thank you,
your application has been submitted
Back to job search