Scientist- Analytical Operations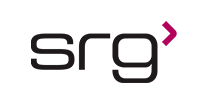 Scientist- Analytical Operations
JOB DESCRIPTION
GENERAL SUMMARY
This Quality Control Scientist, Analytical Data Reviewer is a subject matter expert on review of documentation associated with the operation of a cGMP QC laboratory. Responsibilities include the application of uniform practices for review of analytical raw data and electronic data in the analytical laboratory supporting batch release, stability, cleaning verification, raw materials release, method qualification and method transfer activities. Routine inspection of laboratory documentation for compliance with current industry standards is also within scope.
ESSENTIAL JOB FUNCTIONS* (PRIMARY RESPONSIBILITIES)
• Reviews cGMP data generated during testing to support product release, stability and facilities monitoring using HPLC, UPLC, Capillary Electrophoresis and wet chemistry methods. Ensures that standards for documentation and comply with SOPs (analytical methods and Good Documentation Practices) and industry standards.
• Strong technical knowledge including an understanding of laboratory procedures, methodology and standards. A minimum of three years of QC analytical laboratory experience is preferred.
• Review laboratory logbooks, labeling and other documentation to ensure conformations with SOPs and industry guidelines. Provides technical support for monitoring and evaluating the performance of analytical methods to demonstrate ongoing method suitability.
• Compile and summarize analytical raw data in various physical and electronic report formats.
• Reviews protocols, analytical reports and certificates of analysis.
• Provides guidance and training to QC personnel to support company training in the procedures used to effectively execute testing.
• Participates in compliance-focused teams working towards the goal of continuous improvement of laboratory documentation practices.
• May coordinate and track progress of analytical testing internally or at CROs.
• May participate in regulatory agency audits and inspections

It is each employee's responsibility to perform their work properly and ensure a product or service meets the current Good Manufacturing Practice (cGMP) requirements for Safety, Identity, Strength, Purity, and Quality. It is each employee's responsibility to immediately report observations regarding anything that deviates from established standards to their supervisor and to the Quality function.
SRG is an Equal Opportunity Employer - All qualified applicants will receive consideration without regard to race, color, religion, gender, national origin, age, disability, veteran status, or any other factor determined to be unlawful under applicable law.
Contact Consultant:
Angela Leick
Thank you,
your application has been submitted
Back to job search