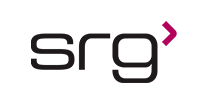 Pharmacovigilance (PV) Quality and Compliance Specialist
JOB DESCRIPTION
Duties: Pharmacovigilance (PV) Quality and Compliance Specialist will execute under direction, tasks supporting the development, implementation, and oversight of all quality aspects of the Global Patient Safety (GPS) Quality Management System. These activities include but are not limited to the following: Audit and Inspection Readiness, Training, PV Deviation Investigation and CAPA management, PV Regulatory Intelligence, PV Agreement Maintenance, Key Performance Indicators (KPIs), Process Improvement, and GPS Documentation Management.
Support development, implementation, and oversight of quality & compliance activities in support of GPS which include, but are not limited to the following:
Supports compliance evaluation and review function for GPS procedures Helps to track and monitor quality system KPIs / QPIs to conduct analysis for Alnylam's GPS Organization Develops and reports pharmacovigilance compliance metrics related to GPS activities to ensure appropriate levels of operational performance & compliance Supports the development, documentation, monitoring, and follow up of corrective and preventive actions related to PV operations activities to address GPS compliance risks and ensure timely completion Assists the development of content for SOP documentation & management, as requested Supports the development and implementation of measures to manage compliance and oversight of external groups, vendors and affiliates that impact GPS deliverables (contractual partners, vendors, client groups, CROs, etc.) Supports related tasks in management of pharmacovigilance agreements as assigned
Skills:
Experience: Minimum of 4 years in the pharmaceutical or life sciences industry with a focus on PV operations, quality, and compliance in a global environment. Knowledge of relevant FDA, EMA and International Conference on Harmonisation (ICH) guidelines, including Good Vigilance Practices (GVP) guidelines. Working knowledge of MedDRA coding and Argus Safety database a plus.
Solid skills and experience in:
Demonstrates expertise related to understanding the principles and application of PV quality and regulatory compliance Demonstrates ability to effectively communicate and influence the outcomes of the decision-making process May conduct presentations on quality issues, initiatives and projects at cross functional meetings
Special Skills: Ability to represent the functional department as an internal and external contact on PV Quality deliverables relating to Global Patient Safety & Risk Management. Strong negotiation skills encouraging discussion and driving decisions to desired results.
Job Complexity: Support Quality Pharmacovigilance Activities for the GPS Department. Support cross-function relationships as well as those with business partners and CROs.
Supervision: Position will report directly to (Associate) Director, Global Patient Safety & Risk Management. Individual is expected to work under direction of management and colleagues in Global Patient Safety & Risk Management. This individual will communicate and collaborate with GPS subject matter experts to optimize departmental compliance and quality.
Education: Bachelor's degree in life sciences or related field
?#LI-TR1
SRG is an Equal Opportunity Employer - All qualified applicants will receive consideration without regard to race, color, religion, gender, national origin, age, disability, veteran status, or any other factor determined to be unlawful under applicable law.
Contact Consultant:
Tyler Rostad
Thank you,
your application has been submitted
Back to job search