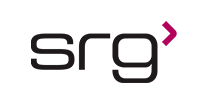 Project Manager
JOB DESCRIPTION

The Manager in Regulatory Project Management will be responsible for the coordination, prioritization and tracking of regulatory activities and submissions associated with the company's research, development and post-marketing activities for a variety of therapeutic areas. Regulatory activities may include support for both products in early and late stage development and marketed products.

Essential Duties and Job Functions

* Under the direction of a senior Regulatory Project Manager the Manager in Regulatory Project Management will develop and maintain detailed timelines for regional and cross-regional regulatory activities and submissions for assigned therapeutic areas in US, EU, CAN, and ensure planning and coordination of activities via the Regulatory Submission Team.

* The Manager in Regulatory Project Management will foster effective and productive communication among various Regulatory Affairs groups including Regional Regulatory Leads, Regulatory CMC, Labeling, Advertising and Promotion, Regulatory Operations, Medical Writing, and representatives from other functional areas, as appropriate, via proactive networking and facilitation of the Regulatory Project Team.

* The Manager in Regulatory Project Management is responsible for:

• Ensuring regulatory submissions are prepared according to defined Corporate or Regulatory timelines
• Working with Regulatory Regional leads to ensure that submissions are prepared in line with ICH requirements, other local or regional regulatory requirements, as applicable, and company policies and procedures.

• Tracking regulatory commitments and timelines for maintenance activities such as Postmarketing Commitments and Follow-up Measures, and ensuring appropriate submissions are made in accordance with applicable requirements and deadlines.
• Strategic lead of cross-regional submissions.
• Influence within RPM team

* The Manager in Regulatory Project Management may initiate or contribute to local improvements within Regulatory Project Management which have a significant impact on the business and work collaboratively with other functional areas and Regulatory Affairs' functions at other sites (including the UK and Canada).
SRG is an Equal Opportunity Employer - All qualified applicants will receive consideration without regard to race, color, religion, gender, national origin, age, disability, veteran status, or any other factor determined to be unlawful under applicable law.
Contact Consultant:
Hilary Purtz
Thank you,
your application has been submitted
Back to job search