Head of Clinical Operations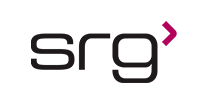 Head of Clinical Operations - REMOTE
Job Overview:
Reporting to the COO, The Head of Clinical Operations is a management level team member responsible for oversight and management of the Clinical Operations Department across our client's Business Units. This position is integral in the development and communication of strategies and resources that foster the successful execution of client projects and deliverables.
Roles and Responsibilities:
The Head of Clinical Operations is a leader who is highly organized and results-oriented with excellent verbal and written communication and interpersonal skills. He/She possesses the ability to recognize and adapt to a change in scope of work while proactively presenting solutions. This position is accountable to the executive team.
Essential duties and responsibilities include but are not limited to:
? Directly supervise, and serve as primary point of escalation for Clinical Project Managers and Director/Associate Directors of Clinical Operations
? Provide strategic oversight over all clinical project teams that guide timelines, budgets, resources, contractors/vendors, and the applicable needs of a project and/or client.
? Work with department staff to project clinical project staffing levels and assignments based on availability and current/future client needs
? Ensure clinical department staff have the knowledge, skills, resources, and training needed to support the project objectives and deliverables
? Proactively collaborate with Finance and Business Development to ensure the accuracy of assumptions built into proposals and clinical study budgets and revisions
? Partner with the Business Development to participate in proposal development and bid defense activities
? Provide guidance to D/ADs, Clinical Operations and Clinical Project Managers in monitoring clinical project budgets for potential overburns
? Ensuring Clinical department compliance with time tracking requirements as per business needs
? Proactively evaluate and manage clinical staff performance and address issues in collaboration with D/ADs, Clinical Operations and Clinical Project Managers
? Monitor monthly status reports for all clinical projects and provide regular updates to the executive team
? Partner with Director, Clinical Quality Assurance to develop, implement, and continuously reevaluate Clinical Standard Operating Procedures (SOP) and training in collaboration with the D/ADs, Clinical Operations and Clinical Project Managers
? Liaise with Director, Clinical Quality Assurance to remedy any inspection findings by Sponsors or regulatory bodies
? Ensure clinical departmental compliance with company SOPs
? Partner with the Human Resources to recruit employees to ensure clinical department is staffed with qualified personnel, and assist with employee terminations as needed
? Represent senior management on Sponsor calls when needed
? Other duties as assigned
Education and Professional Qualifications:
? Advanced degree (Masters or above) in life science or equivalent combination of education/experience
? Minimum 10 years clinical research and trial experience in the biopharmaceutical industry or at a contract research organization (CRO)
? Minimum 5 years of experience in direct management and/or supervising clinical teams
? Knowledge of industry standards, such as ICH guidelines, CFRs, and FDA guidelines
? Strong proficiency in Microsoft applications such as Excel, Word, and PowerPoint
? Strong understanding of clinical trial processes and systems (EDC, IWRS, CTMS, etc.)
? Excellent verbal and written communication, organizational and interpersonal skills
? A high degree of flexibility and ability to adapt to changing landscape of clinical research execution

SRG is an Equal Opportunity Employer - All qualified applicants will receive consideration without regard to race, color, religion, gender, national origin, age, disability, veteran status, or any other factor determined to be unlawful under applicable law.
#LI-MROD #LI-Remote
Contact Consultant:
Melissa Rodrigues
Thank you,
your application has been submitted
Back to job search