Clinical Research Associate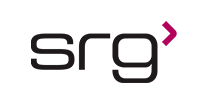 CRA - Southeast
This position is responsible for performing both onsite and remote monitoring of clinical sites. The CRA ensures compliance with the ICH GCP, applicable regulatory guidelines and institutional SOPs.
Key Responsibilities:
Assist with site selection activities, including site qualification visits and perform site initiation visits.
Assist with the development of study-specific, risk-based monitoring plan, study operations manual, tracking forms, and other study related documents as required.
Ensure the study sites adhere to the protocol, GCP, procedural documents and recommend necessary actions to bring about compliance or improve processes.
Following Risk Based Monitoring, conduct on-site and remote monitoring to review clinical data for accuracy, completeness and discrepancy resolution.
Submit monitoring visit reports and monitoring visit follow-up letters within required timelines.
Anticipate/identify potential problems, implement corrective and preventive actions and escalate where appropriate.
Assist with supply management and ensure proper storage, dispensation, and accountability of all investigational product(s) and trial-related material at study sites.
Receive, review and track weekly enrollment updates during site/study enrollment period.
Liaise with sites and data management or other departments, as requested, to resolve data queries.
Coordinate with the sites to ensure proper and timely submissions to IRBs, review and assist in preparation of appropriate responses for re-submission if necessary.
Participate in teleconferences, Investigator Meetings, GCP trainings, Study Close-Out visits and additional visits to sites, as needed.
Ensure all documents are reviewed and approved prior to submission and implementation at the site.
Ensure proper reporting, follow-up internally and assist in management of Adverse Events (AEs)/Serious Adverse Events (SAEs) per protocol.
Ensure safety update reports and other new information are provided to and received by the sites for reporting to ethics, as needed.
Ensure all Serious Adverse Events (SAE) reports are reviewed, signed off by the responsible physician and filed within required timelines.
Create and maintain Trial Master Files in compliance with ICH guidelines.
Contribute to Clinical Development Standard Operating Procedures for conduct of clinical trials based on templates and ensures adherence to regulations/guidelines for GCP.
Perform site trainings, as needed.
Perform other duties as assigned by the manager.
SRG is an Equal Opportunity Employer - All qualified applicants will receive consideration without regard to race, color, religion, gender, national origin, age, disability, veteran status, or any other factor determined to be unlawful under applicable law.
#LI-MROD #LI-Remote
Contact Consultant:
Melissa Rodrigues
Thank you,
your application has been submitted
Back to job search