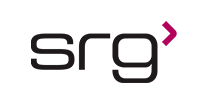 Clinical Data Coordinator (REMOTE)
PURPOSE:
Manages the general conduct of project assigned tasks. Responsible for oversight and conducting data activities in an efficient manner and in accordance with regulations. Responsibilities include development and implementation of the data correction process, discrepancy resolution, data control activities, and data validation.
ESSENTIAL DUTIES AND RESPONSIBILITIES:
Builds and maintains data standards for clinical trials.
Assists with study start up including protocol review, case form design, database design, data specifications, data transfer specifications, and review data management and handling plans.
Develops and implements the data correction process, discrepancy resolution, data control activities, and data validation.
Supports clinical trial studies from preparation through closeout, including regulatory submissions by standardizing data management.
Ensures documentation and management of clinical study data is in accordance with regulations.
Proactively coordinates and performs start-up, processing and finalization activities as detailed in our SOPs.
Proactive management of timelines and projections.
Proactive management of project quality though supervision and Quality Control of team members' work.
Participation in reviewing and responding to QA audit reports.
Proactive participation in appropriate sponsor/project team meetings.
Where assigned, the Clinical Data Coordinator acts as key data management contact for the project.
Leads and/or participates in User Acceptance Testing for projects as needed.
Active involvement in departmental and organizational meetings and initiatives.
Assists with development and documentation of department procedures.
Participates in the review of the cross functional department procedures.
Training and mentoring of team members in accordance with the established departmental procedures.
Proactively coordinates and performs start-up, processing and finalization activities as detailed in our SOPs.
Leads study setup including design, database structure, document creation including approvals.
Communicates with cross functional groups throughout the project lifecycle. Monitor project scope.
Performs other miscellaneous related duties, as required.
Position supervises the work of assigned team members and has responsibility of workflow supervision of staff. Position requires extensive experience and judgment to accomplish study defined goals.
QUALIFICATIONS:
BS/BA in health-related field or with life science, computing or nursing qualifications or 3 to 4 years equivalent experience.
Minimum of 2 years of experience and or demonstrated aptitude for data management work.
Minimum of 3 years of medication, clinical, or research related study or instruction.
Experience working in CRO industry preferred.
Working knowledge of EDC studies.
Excellent organizational skills.
Strong written and verbal communication skills.
Exceptional attention to detail.
Technology proficiency including Data Management Systems.
Study documentation production and maintenance, data processing, data review.
Knowledge of clinical research including regulatory requirement GCP/ICH. Data Quality.
Strong interpersonal skills. Strong computer skills, including Microsoft Office.
Able to exercise judgment within defined procedure and practices and to determine appropriate action independently. Good problem-solving skills.
Ability to read, interpret, and understand documents and reports containing pertinent information relating the clinical research protocols.
Ability to respond effectively to all inquiries. Ability to write routine reports and complete clinical documentation.
Ability to comprehend medical terminology. Ability to effectively communicate with physicians, nurses, other team members, and representatives from outside organizations.
Ability to solve practical problems and deal with a variety of concrete variables in situations where only limited standardization exists. Ability to interpret a variety of instructions furnished in written, oral, or schedule form.
SRG is an Equal Opportunity Employer - All qualified applicants will receive consideration without regard to race, color, religion, gender, national origin, age, disability, veteran status, or any other factor determined to be unlawful under applicable law.
#LI-MROD #LI-Remote
Contact Consultant:
Melissa Rodrigues
Thank you,
your application has been submitted
Back to job search