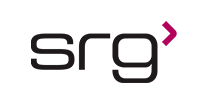 Operations Technician I
Primary Role Responsibilities:
1. Assist with the horseshoe crab blood collection process per approved SOP's; Includes setting-up and
preparing the collection area, cleaning and preparing crabs, aseptically collecting blood, and cleaning and
disinfecting the area at the end of the day.
2. Assist in crab blood processing per approved SOP's; Includes all Processing lab assignments –
centrifuging, pipetting, sonication, solution preparation, and cleaning and disinfecting the area at the end of
the day.
3. Aseptically handle filled and unfilled collection bottles in and out of bio-safety cabinets (hoods).
4. Timely and accurate completion of all required paperwork entries per SOP's.
5. Clean and maintain production equipment.
6. Tag crabs with US Fish & Wildlife tags.
Skill and/or Education Requirements:
1. BS in Life Sciences or equivalent is desirable or AA in Biological Sciences and 1-2 years experience in a
production environment or HS and 3-5 years experience in a
production environment.
2. Able to follow written procedures and carry out those procedures to completeness.
3. Organization skills, time management skills, excellent attendance.
4. Written and oral communication skills.
5. Team work - willing to work closely with others to meet departmental objectives.
6. Math skills and computer skills.
Working Conditions:
1. Working conditions vary from laboratory environment to crab holding areas.
2. Some overtime work will be required.
3. May require long periods of standing, heavy lifting, (up to 50 lbs), repetitive motions and chemical
hazards.
4. Daily cleaning with strong disinfectant solutions is required. Persons with sensitivity or allergies to
cleaning and disinfecting solutions should not apply
SRG is an Equal Opportunity Employer - All qualified applicants will receive consideration without regard to race, color, religion, gender, national origin, age, disability, veteran status, or any other factor determined to be unlawful under applicable law.
Contact Consultant:
Jennifer Law
Thank you,
your application has been submitted
Back to job search