Process Engineer - new job in COLLEGEVILLE, US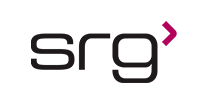 Process Engineer
JOB DESCRIPTION
• The Process Engineer will employ knowledge and experience of Sterile Drug Product unit operations, process engineering, and modelling to support the development, scale-up and manufacture of drug product through to commercialization. Experience in developing and scaling up nanosuspensions via wet bead milling is a plus.
• Work as part of a multi-disciplinary development team, liaising efficiently with Formulators, Modelers, PAT scientists, Materials Scientists, and Particle Scientists, to deliver the work packages required to understand drug product unit operations and scale these-up effectively.
• The Process Engineer may also deliver advanced modelling approaches to accelerate development, increase fundamental understanding, improve risk assessment and deliver more robust processes, products, and regulatory filings. This includes the application of mechanistic modelling (e.g., Kinetics, Material Science Predictive Modelling and System Modelling) in process design, control strategy identification and advanced process monitoring & control for small molecule Drug Product processes.
• Ensure the delivery of Drug Product technology transfer activities and reports as appropriate for transfer to the manufacturing site (internal or external).
• Ensure proper Materials Science decisions are taken at appropriate milestones within the project plan to accelerate early phase formulation and process design and minimize number of DOE's for scalability assessments and API consumption throughout the development life-cycle.
• Make innovative contributions to the department by providing experimental data, technical insight and modelling of data to solve complex process development problems using excellent practical and theoretical understanding.
• Use engineering, chemical or materials science knowledge to postulate mechanisms for physiochemical processes and develop or modify existing mathematical models to describes those mechanisms.
• The job holder may act as an expert in specific unit operations. As such, they will be expected to master a body of knowledge for that unit operation and use this to act as the functional expert in the department. This expertise will be focused on platform and process primarily within the Sterile Drug Product portfolio.
• Actively participate in and lead technical reviews on projects, and contribute to the technical transfer of processes, including the leadership of technical transfer activities on behalf of the discipline.
• Deliver the above in a precise and timely manner, adhering to safety and quality expectations.
• Be technically persuasive both within departments, or externally, with the academic community.
• Comply with the requirements of Quality, Safety and companies policies and procedures and ensure that GSK intellectual property is protected.
SRG is an Equal Opportunity Employer - All qualified applicants will receive consideration without regard to race, color, religion, gender, national origin, age, disability, veteran status, or any other factor determined to be unlawful under applicable law.
Contact Consultant:
Angela Leick
Thank you,
your application has been submitted
Back to job search