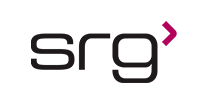 Sr. Biostatistician
Looking for a Principal Biostatistician to join our team in RTP, NC, reporting to Director, Biometrics. In the role of Position Title, you will be responsible and accountable for providing statistical support for assigned clinical studies in collaboration with the clinical trial team with some supervision. This role will work with compound lead statistician closely to advance one or two oncology compounds through different phases of development, regulatory filing and drug product commercialization. The successful candidate is expected to have good statistical knowledge in clinical trial designs with the experience of developing and implementing statistical analysis plan, interpreting and reporting study results. The successful candidate is also expected to have demonstrated capacity in continued learning and applying of novel statistical methodology in the field of drug development.
Responsibilities:
• Responsible for all statistical tasks on the assigned clinical trials and perform these tasks independently with supervisor's and/or peer's review/input. Assist with protocol development and statistical design of a clinical trial, provide input to trial data collection, and review and approval of randomization specification. Responsible for developing and implementing Statistical Analysis Plan (SAP) and the implementation of the SAP by working with statistical vendor(s) and G1 statistical programmers closely. Contribute to results interpretations and reporting
• Provide statistical support for regulatory submission and commercialization activities as needed
• Represent the Biometrics department on cross-functional teams for the assigned clinical studies. Responsible for seeking and achieving functional alignment and ensuring line function awareness of major activities for the assigned studies
• Collaborate with other functions effectively. Explain statistical concepts in an easily understandable way to non-statisticians and provide adequate statistical justifications for actions/decisions/statements
• Oversee statistical vendor's deliverables and accountable for timeliness and adequate quality of all biostatistics deliverables for the assigned studies
• Other duties as assigned
Requirements:
• PhD (in Statistics/Biostatistics or equivalent) with 3+ years relevant work experience or MS (in Statistics/Biostatistics or equivalent) with 5+ years' relevant work experience
• Have experience in providing statistical support for a clinical trial from design to completion, especially in development and implementation of an SAP and in support a Clinical Study Report
• Solid knowledge in statistics and its application to clinical trials; demonstrated problem solving skills and capacity in continued learning and application of novel statistical methodology
• Proficiency in use of statistical software packages (e.g. SAS, R). Good knowledge of drug development and Health Authority guidelines
• Demonstrated effectiveness working on cross-functional teams to achieve team objectives
• Excellent project management and time management skills
• Strong communication skills with the ability to collaborate well within Biometrics team and with non-statistical functions
• Oncology clinical trial experience is a plus
#LI-BH1
SRG is an Equal Opportunity Employer - All qualified applicants will receive consideration without regard to race, color, religion, gender, national origin, age, disability, veteran status, or any other factor determined to be unlawful under applicable law.
Contact Consultant:
Brian Houston
Thank you,
your application has been submitted
Back to job search