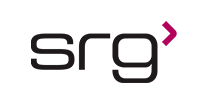 QC Logistics Technician
JOB SUMMARY:
• Process QC paperwork, archiving, documentation of QC paperwork, etc.
• Escort QC vendors for routine and non-routine work orders.
• Perform routine laboratory tasks such as Utility/EM sample collections, execution of equipment work orders, glass-ware cleaning and stocking, etc. Perform tasks associated with ordering laboratory supplies and maintaining laboratory equipment.
• Follow and work in accordance with company policies, SOPs and cGMP standards to ensure compliance with all applicable regulations. Identify atypical events or potential problems and communicate these situations with appropriate personnel.
• Perform utility sampling as per established procedures.
• Generate all paperwork and labels associated with sampling to meet SOP requirements. Collect PEMS data.
• Responsible for maintaining and ordering sufficient reagents and supplies. Performing routine laboratory tasks such as preparation of autoclaving materials, performing glassware-washing and stocking supplies, etc.
• Assure that all required documentation including records and logs, is complete and accurate according to the current GMPs. File and archive laboratory records and data in accordance with GMPs and SOPs. Reviewing of QC logbooks and equipment logbooks.
• Communicate and report status of operations as well as variances to supervisors. Take appropriate actions and escalate issues immediately.

SRG is an Equal Opportunity Employer - All qualified applicants will receive consideration without regard to race, color, religion, gender, national origin, age, disability, veteran status, or any other factor determined to be unlawful under applicable law.
Contact Consultant:
Angela Leick
Thank you,
your application has been submitted
Back to job search