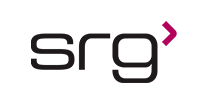 Clinical Project Manager
SRG is looking for a Clinical Project Manager to work remotely for our client and perform clinical project management activities in accordance with FDA regulations, ICH GCP, company SOPs and study protocols. The CPM is accountable for achieving high-quality clinical deliverables within established timelines and budget, from study planning through study closeout for each assigned project. The CPM is the primary point of contact for internal and external communications regarding the project.
Collaborate with the clinical team and other departments as needed to meet deliverables of the assigned project. Regularly communicate with the project team and lead project team meetings to ensure that timelines, resources, interactions, and quality are consistently maintained.
Effectively communicate with study sites regarding issues such as protocol, patient participation, case report form completion and other study-related issues via mass communication and study newsletters.
Lead and/or participate in meetings and conference calls with Sponsors, vendors and executive management.
Prepare clinical study documents such as the patient informed consent form, monitoring Plan, laboratory manual, investigational product manual, and review or contribute to other functional operational plans.
Prepare study timelines according to project specifications and internal feasibility; monitor compliance to expected timelines throughout the study and escalate potential slippage/delays to Director, Clinical Operations.
Train contract CRAs, CI staff, vendors, and ensure that investigators and study coordinators are trained on study requirements.
Maintain a project-specific training matrix to document key training throughout the study.
Oversee feasibility and site activation process for each study along with eTMF setup; Manage clinical supplies logistics.
Review site Informed Consent forms and site related materials as needed.
Authorize site activation and IP shipments.
Manage patient enrollment, including projections of IP usage and IP inventory management.
Assist DM staff in the design and development of CRFs, CRF completion guidelines, and UAT as required.
Provide monthly reports to the Sponsor for active projects.
Review and approve monitoring visit reports.
Periodically review data to identify potential issues or inconsistencies that could signal problems with data collection or monitoring.
Develop and monitor metrics to evaluate the monitor and site performance. Maintain a risk management tool to proactively identify, communicate and mitigate project risks throughout the study.
Coordinate protocol deviation review meetings to identify trends and recommend site 'Performance Improvement Plans' with input from Quality Assurance.
Ensure inspection readiness at all times of eTMF and central/site study files.
Perform reviews of the central files as per the study specific Quality Plan, as applicable.
Manage 3rd party vendors for on-time delivery and compliance with scope of work.
Review investigator payments for accuracy and ensure effectiveness of site budget/contract process.
Review and approve all 3rd party vendor and site pass-through invoices in accordance with executed contracts.
Possess an understanding of the assumptions that drive the units in the study budget, and escalate potential overburns to management.
Complete monthly unit billing grids and monitor available remaining units.
Understand the project scope of work and identify of out-of-scope activities which may necessitate a change order.
Facilitate data cleaning activities with contract CRAs and DM staff.
Responsible for ensuring appropriate record retention per ICH guidance, and delivery of eTMF and final locked database to client at study close out.
Coordinate with CQA to provide responses to findings resulting from regulatory or Sponsor inspections.
Ensure adherence to FDA regulations, ICH GCP, company SOPs and study protocols.
Perform line management duties of direct reports including contract CRAs and in-house CRAs and CTAs.
Provide project status updates to Director, Clinical Operations and/or executive team and escalate issues in a timely manner.
SRG is an Equal Opportunity Employer - All qualified applicants will receive consideration without regard to race, color, religion, gender, national origin, age, disability, veteran status, or any other factor determined to be unlawful under applicable law.
Contact Consultant:
Melissa Rodrigues
Thank you,
your application has been submitted
Back to job search