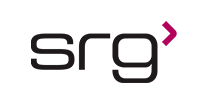 Epidemiologist
• Support epidemiologic projects and processes, under the supervision of permanent Manager- or Director-level epidemiologist, in alignment with companies Research and Development strategy.
• Conduct Literature reviews.
• Draft sections of Epi Packages or other similar descriptive epidemiology documents for internal or external audiences.
• Manage studies using databases available within the Epi Dept.
• Summarize information from completed studies for inclusion in regulatory documents, internal study reports, or Powerpoint slides for presentations.
• Provide project management and communication support for large, complex epidemiology collaborative studies.
• Schedule meetings, track timelines, monitor budgets, draft meeting minutes / decision logs.
• Post and maintain repository of relevant references for team.
• Perform research management activities in accordance with company record and retention or data disclosure policies.
• Develop CSR summaries from completed study reports.
• Archive final epidemiology project documents into PIER E.g. clear backlog of filing final study documents related to marketed studies or burden of disease studies.
• Convert study reports into draft manuscript sections for peer-review publications.
Requirements:
• MPH or MSPH in Epidemiology "required"
• PhD/Doctorate or MD with MPH in epidemiology preferred.
SRG is an Equal Opportunity Employer - All qualified applicants will receive consideration without regard to race, color, religion, gender, national origin, age, disability, veteran status, or any other factor determined to be unlawful under applicable law.
Contact Consultant:
Angela Leick
Thank you,
your application has been submitted
Back to job search