Compliance Specialist III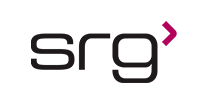 Compliance Specialist III
Morris Plains, NJ - Renewable Contract
GENERAL SUMMARY:
Reporting to the Manager, QA Compliance, the Compliance Specialist III will work cross-functionally with Manufacturing, Validation, Quality Control, and Quality Assurance to support clinical/commercial Biotechnology Products. The Compliance Specialist will also be responsible for working with manufacturing, laboratory, and QA teams to agree on appropriate CAPAs as needed. In addition, the Compliance Specialist may revise or create Standard Operating Procedures, Qualification/Validation Protocols, Risk Assessments.
ESSENTIAL JOB FUNCTIONS
• Perform root cause analysis and product impact investigations for major and critical deviations to support clinical and commercial biotechnology products.
• Collaborate with GxP Subject Matter Experts to write, review, or edit technical GxP documents in a clear, concise format.
• Meet key timing commitments, with well-investigated and well-documented reports.
• Coordinate and follow-up with personnel/department managers where the event occurred to gather additional information, facts, documents and applicable data.
• Utilize root cause analysis techniques during the deviation investigation process and perform prompt and thorough investigation in compliance with associated regulatory requirements.
• Determine scope, root cause, and product impact of the event
• Assist in determining appropriate CAPA plans to address identified deficiencies, or prevent reoccurrences and potential nonconformances.
• Assist the Data Integrity Governance Committee with DI investigations.
• Assist Quality Assurance in the review of investigation reports.
• Ensure Good Documentation Practices (GDP) are followed.
• Assist in the retrieval and compilation of quality metric data for the investigative process.
• Understand and apply global regulations to processes to ensure compliance.
• Create, review and/or approve appropriate policies, directives and procedures in alignment with relevant governmental regulations and guidelines.
• Provide active participation during regulatory agency inspections, as needed.
• Assist Quality Compliance management maintain a state of inspection readiness and compliance.
• Perform other related tasks and assignments as needed and specified by management related to document generation and control.
• Assist in BLA and other submission writing, as applicable.
CORE COMPETENCIES
• Excellent written and verbal communication skills required, including responsible business communication.
• Comfortable with ambiguity and can adapt style and tactics based on situation.
• Focus on achieving objectives within specified timeframe and to meet quality expectations.
• Knowledge of relevant GxP regulations and guidance to include but not limited to 21 CFR, ICH Q10, EU GDP/GMP, PIC/S.
• Superior attention to detail, organizational skills, and the ability to handle multiple tasks in a timeline-driven environment necessary.
• Must be proficient with all MS Office applications.
• Ability to work independently and to make decisions based on experience.
EDUCATION/EXPERIENCE
• Minimum of a Bachelor's degree in a Technical/Science related field (e.g. Biochemistry, Engineering, Chemistry, Biology, etc.) or equivalent is required; with 4-7+ years of experience in the biotechnology, pharmaceutical, (GxP) industry; or equivalent combination of education and experience.
• Training in investigations technique and root cause analysis tools (5 WHY, Fishbone analysis, Is/Is-Not, etc). is preferred.
• Must have technical knowledge of Manufacturing and/or Laboratory procedures/processes in the Biologics space.
• Strong experience with investigations/technical writing.
SRG is an Equal Opportunity Employer - All qualified applicants will receive consideration without regard to race, color, religion, gender, national origin, age, disability, veteran status, or any other factor determined to be unlawful under applicable law.
Contact Consultant:
Ryan Heavirland
Thank you,
your application has been submitted
Back to job search