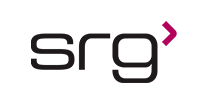 Project Engineer

Job Purpose:
• Manages QC equipment and qualifications of new equipment.
• Manages QC equipment projects.
• Execute non-routine, non-testing tasks within QC, including change controls, Vendor on-boarding and equipment data integrity SME.

Key Responsibilities:
• Drive a strong safety culture within QC and the site. Adhere to established EHS policies and procedures. Perform ZAPS and HAZIDs and communicate risks.
• Manage AMS for all QC equipment and rooms
• Owns AMS and equipment processes for QC SOPs and execution of tasks.
• Manage QC equipment. Maintain equipment list and manage calibrations. Project Manager for procurement of lab equipment. Author change controls and qualification protocols, responsible for decommissioning of equipment. Serve as Data Integrity lead and technical expert for AMS/EQM/PEMS.
• Collaborate with QC teams, global team, support teams, and other sites to ensure compliant processes. Benchmark with company sites to ensure processes are optimized and in alignment within the network.
• Serve as Lead investigator for Lab Support Unplanned Events. Perform QS tasks within established timelines.

A. Educational Background:
• Minimum Level of Education - B.S or B.A in Microbiology, Biochemistry, or a related scientific discipline. Degree in other discipline if sufficient technical depth has been achieved from professional experience.

B. Job-Related Experience:
• Minimum 3 years experience in cGMP-regulated environment.
• Previous experience with validation, calibration, or laboratory equipment/instrument maintenance.

C. Other Job-Related Skills/Background:
• Working knowledge of pharmaceutical facilities, equipment and systems. Including a technical understanding of industry and science practices related to the business in order to apply knowledge to daily activities.
• Knowledge of GMP's, NIH Guidelines, FDA and other regulatory agency requirements sufficent to apply to quality operations and compliance.
• The ability to communicate both verbally and in writing with all levels both inside and outside of the organization. The ability to clearly write technical documentation as necessitated by regulatory agencies and internal policy.
• Ability to establish and maintain working relationships with staff and the ability to analyze data and implement changes.
• Must be able to address complex problems associated with assessing deviations, determination of root cause, and implementation of change and improvement to validated and/or FDA approved production systems.
• Must have an aptitude for facilitating a team environment and working independently toward the goal of completing product investigations.
• Participate in cross-functional deviations as needed.
• Must have strong technical writing skills.
SRG is an Equal Opportunity Employer - All qualified applicants will receive consideration without regard to race, color, religion, gender, national origin, age, disability, veteran status, or any other factor determined to be unlawful under applicable law.
Contact Consultant:
Angela Leick
Thank you,
your application has been submitted
Back to job search