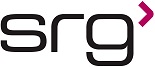 Analytical Chemist
Your Responsibilities –
Our company ia committed to developing medicines for global health challenges including respiratory, immuno-inflammation, oncology, and infectious diseases. We know that finding cures means not just finding new drugs but finding new ways to discover drugs. One of our endeavors at our site is developing screening technologies based on affinity selection – a discovery paradigm to screen unprecedented chemical diversity at a fraction of the time and cost of traditional methods. Our industry-leading platform based around DNA encoded small molecules (Encoded Library Technologies) is poised to achieve new levels of productivity following advances in selection methods, cheminformatics, and high throughput chemistry.
We are looking for an analytical chemist/chemist who will be responsible for troubleshooting/maintenance of analytical instrumentation and purification to support chemistry efforts.
Primary responsibilities:
• Provide troubleshooting/maintenance for pertinent analytical instrumentation to facilitate optimal support of post-selection chemistry and library oligo-chemistry, including maintenance of LC/MS instruments (hardware and software), purification systems (reverse phase and normal phase), and NMR.
• Purification: Purify achiral small molecules (semi-prep scale) using reverse phase/normal phase systems such as Waters Auto purification System (Masslynx Software) and combi-flash system to support chemistry arrays and building blocks for oligo-chemistry work. Process includes analytical analysis and scale-up to prep purifications of final products.
Additional responsibilities:
• LC/MS method development and safety/compliance responsibilities.
Knowledge/Skills/Abilities (KSA's):
• BS/MS in analytical, organic, or medicinal chemistry with 1-5 years of experience in the analytical instrument/pharmaceutical industry.
• Experience with common purification and analytical techniques, such as HPLC, LC/MS, SEC, etc.
• Familiarity with Thermo and Waters LC/MS platforms would be a plus.
• Ability to work independently, prepare and present reports, and collaborate across disciplines.
• Excellent oral and written communication.
SRG Woolf is an Equal Opportunity Employer - All qualified applicants will receive consideration without regard to race, color, religion, gender, national origin, age, disability, veteran status, or any other factor determined to be unlawful under applicable law.
Contact Consultant:
Angela Leick
Thank you,
your application has been submitted
Back to job search