Data Manager - Study Builder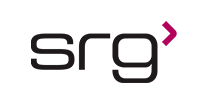 Senior Manager of Data Operations
Job Summary
Responsible for the Study Build, Validation and Deployment activities of all systems. Quality checks of clinical study as they relate to data collection and cleaning, from study start up through ongoing oversight to completion. Develop essential Procedural documents, Data Review Plans and Data Clean Listings. Perform user acceptance testing and review protocols and develop scripts. Develop and lead training, user acceptance testing and review protocols to ensure consistency. Perform system validations and User Access Management activities.
Essential Functions
• Participate in EDC design requirements development.
• Support development of and updates of global library objects as appropriate according to best practices and new standards
• Design/create and validate clinical databases including forms, folders, matrices, data dictionaries/code lists, unit dictionaries, edit checks/rules, derivations, custom functions, standard and custom reports
• Perform user and site administration to include site set up and assignment of roles, permissions and eLearning requirements
• Verify completeness of study build deliverables prior to release
• Perform peer review for the studies built by other programmers
• Maintain all required Clinical Systems study documentation
• Provide EDC technical support to facilitate study timelines and deliverables.
• Provide support for EDC system upgrades, Review of User Requirements, User Acceptance Testing
• Provide technical assistance and training to technical / non-technical personnel.
• Coding, testing and implementing custom or vendor supplied systems software.
• Designing applications to best meet business goals and functional requirements
• Devising ways to explore and implement new functionality to existing systems
• Researching emerging technologies to determine what can increase an organization's efficiency and effectiveness
• Developing and coordinating comprehensive systems test plans.
• Documenting all work per IT standards and process including change management.
• Coordinating all documentation of systems policies and procedures as well as training materials
• Training the systems' end users
Requirements
A highly specialized and technically inclined individual in overseeing Systems development and Submission data. Minimum of 10 years experience in Electronic Data Capture (EDC) systems and Interactive Response Technology (IRT) systems. Expertise in Data Visualization tools like Spotfire, JReview, Tableau etc. Master degree in Computer Science or related fields with at least 15 years of industry experience Expertise with FDA regulations, handling Audits, System Validation & QC methodologies.
SRG is an Equal Opportunity Employer - All qualified applicants will receive consideration without regard to race, color, religion, gender, national origin, age, disability, veteran status, or any other factor determined to be unlawful under applicable law.
Contact Consultant:
Brian Houston
Thank you,
your application has been submitted
Back to job search