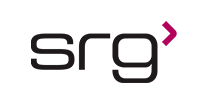 SRG is seeking a Lab Technician for a client in Mississauga, Ontario, Canada.
This person will be part of a team of bench scientists running assays for assessing the presence of SARS-COV-2 in human biological specimens. Lab Techs will work in teams to prepare samples e.g. human nasopharyngeal swabs, extract RNA, and run qPCR with a validated COVID-19 method.
Responsibilities:
Responsible for confirming that the human biological specimens delivered to the designated assessment area are accounted for on the specimen manifest.
Removal of specimen transport tubes from the kit packaging according to the safety guidelines outlined in the dedicated COVID-19 Specimen Receiving SOP, while using necessary PPE.
Identification of samples that may be compromised or do not meet established acceptability criteria according to defined processes and procedures (e.g., not properly labelled, open tubes, empty tubes etc.).
Perform viral inactivation steps and entry of required information using LIMS software.
Specific sample preparation which is compatible with the downstream assay.
RNA extraction and subsequent PCR assay.
Perform analysis of PCR data from samples and correct tracking and recording of the analysis in the appropriate LIMS database or relevant IT system.
To follow all standard Operating Procedures (SOPs) and Risk Assessments as applicable and in which the individual has been trained.
Timely and accurate completion of all paperwork
To strictly adhere to BSL 2 precautions and appropriate use of PPE
To adhere to all site Health & Safety policies and procedures
Ensure that all activities performed adhere to all client standards (GXP, Safety and Security).
Qualifications:
BSc in Biology, Microbiology or a related field
Experience working in a BSL-2 Laboratory
Experience in handling human biological specimens
Experience of RNA extraction and PCR assays
Competent in the use of LIMS or other IT platforms that collate, track and report samples
Experience in following SOPs and Risk Assessments
Proven customer service focus, ability to work collaboratively and in a matrix.
Excellent problem-solving capabilities
Exceptional planning and organizational skills with excellent attention to detail
Good knowledge of Laboratory Health and safety
Efficient using Microsoft office – e.g., Outlook, Excel, Word.
Excellent communication skills to be able to work across a fast-paced organizational team
Experience working in a GXP environment preferred
SRG is an Equal Opportunity Employer - All qualified applicants will receive consideration without regard to race, color, religion, gender, national origin, age, disability, veteran status, or any other factor determined to be unlawful under applicable law.
Contact Consultant:
Logan Kinney
Thank you,
your application has been submitted
Back to job search