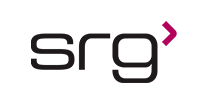 Quality Analyst
Job Description: This role is responsible for supporting the Quality Risk Management (QRM) ,Data Integrity (DI) programs.

This role will also plan and execute Compliance readiness plan as needed. The scope of this responsibility includes site activities and support organizations (GPT, Engineering, EH&S, etc.)

This position assures location meets FDA cGMP regulatory requirements for Quality Risk Management (QRM) and Data Integrity (DI).

Responsible for creation of the Quality Risk management and Data Integrity data mapping for the site, including GMP support functions.

This position assists in providing QRM and DI training to employees.


This role will also plan and execute Compliance readiness plan for DI and QRM as needed.

Data Integrity:

Responsible for working with Business Technology for the creation and management of GMP Electronic System Data Lifecycle Management activities such as:

Data process mapping, Quality risk process mapping


Quality Risk Management:

Responsible for leading teams, to create process maps for the QRM program.

This role will work directly in the GMP and non-GMP databases used to support the QRM and DI activities. This role is required to be proficient in the use of the databases
Databases include, but are not limited to, Document Management, Trackwise, SAP, Microsoft Office.

The employee must conduct their work activities in compliance with all company internal requirements and with all applicable regulatory requirements.

Companies internal requirements include compliance with ethics, environmental health and safety, financial, human resources, and general business policies, requirements and objectives.

This role will partner with the sites manufacturing operations, Global Quality Assurance, , Engineering and other functions, to establish the required process maps. This role will also function as a primary contact for all QRM and DI projects, and thus be required to establish and maintain strong working relationships.
SRG is an Equal Opportunity Employer - All qualified applicants will receive consideration without regard to race, color, religion, gender, national origin, age, disability, veteran status, or any other factor determined to be unlawful under applicable law.
Contact Consultant:
Angela Leick
Thank you,
your application has been submitted
Back to job search