Regulatory Affairs (Clinical)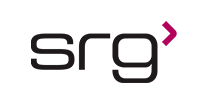 SRG is a Global Life Sciences staffing and consulting firm and we are seeking a Senior Regulatory Affairs Consultant for a client in Gaithersburg, MD.
Location: Gaithersburg (working remotely is an option)
Candidate Profile:
Ideal candidates will have experience with regulatory assessment of changes/change control; developing submission strategy (not supporting); working with external partners; and creating/writing/supporting DMFs.
Description:
You will be responsible for leading CMC regulatory strategy development and implementation that incorporates risk identification and contingency planning for assigned post-approval and global marketing authorization applications for biologic products (particularly monoclonal antibodies and/or vaccines). This role will actively partner with our Manufacturing Operations group to establish alignment of product regulatory strategies and to communicate regulatory CMC requirements to team members both internally and externally. This role also specifically provides support to internal Reg CMC Commercial Biologics Staff and external partners who use us as a contract manufacturing organization. Activities include Drug Master File submission and maintenance; submitting information directly to health authorities to protect our IP/IK; non-conformance support and assessment; BPDR support as needed; and other tasks related to supporting our external partners (aka 3rd party support). Establishes and develops external relationships with key Regulatory stakeholders, leveraging these to maintain competitive advantage. Assess change controls for impact to DMFs and external partners.
Responsibilities:
• Preparation of regulatory submissions, including compilation of submission documentation, and preparation of regulatory components (forms, cover letter, etc). The focus of this position is Drug Master Files for sites and their support of our third party users.
• Establishment of submission timelines and management of information required to meet submission target dates.
• Responsible for upload, retrieval, and maintenance of documents for electronic submissions using the appropriate software and applications.
• Maintenance and filing of regulatory related documentation and track regulatory commitments, submission requests, timelines, and deliverables.
• Research relevant information, regulations, and guidance from applicable regulatory agencies.
• Interact with cross-functional groups and attend team meetings as necessary to support submission development and project coordination.
• Review submission documentation for accuracy and compliance with applicable regulations and guidelines as required.
• Proactively identify potential issues and alert supervisor for further action.
Contact Consultant:
Kayla Sanford
Thank you,
your application has been submitted
Back to job search