QC Lab Technician Level 1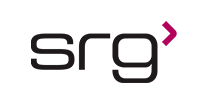 QC Lab Technician Level 1
Job Purpose:
• Perform activities which support on-going QC Micro lab operations and Environmental/Utilities monitoring.
• Has understanding of the QC equipment and processes within the scope of their responsibility.
• Environment Health & Safety: Responsible for application of Company Bio safety and environmental guidelines.
• Quality & Compliance: Understand and comply with current GMP regulations and quality systems. Promotes a quality mindset in every action, every day.
• Continuous Improvement: Support operational excellence principles to bring about continuous improvement. Provide suggestions for process improvements (Just do It)
• Accountability: Accountable for supporting QC Micro and site operations. Communicate a positive, professional attitude.
The following HPB's are key behavioral characteristics for this job role:
• Customer Driven, Continuous Improvement and Flexibility
• Education: College degree in scientific field REQUIRED (preference for Microbiology, Cellular Biology, Biology, Biochemistry)
• GMP experience in pharmaceutical industry is a PLUS.
• Perform testing following written methodologies and report results which are clear, defensible and right the first time.
• Demonstrate understanding of the scientific principles for the assays which they perform and be able to trouble-shoot equipment as requested
• Support and initiate routine lab investigations as requested
• Support inventory management of QC supplies
• Supports maintenance of QC lab records
• Recognizes potential safety issues associated with procedures and equipment and notifies management.
• Operates and assists with the routine maintenance of QC laboratory equipment within area of responsibility.
• Comply with and understand GMP regulations
• Assist in maintaining area of responsibility in a state of inspection readiness
• Support and initiate Deviation and CAPA reports as necessary
• Support and implement management decisions in a positive, professional manner
• Duties may also include minimal handling of hazardous waste from laboratory activities to satellite storage areas.
• Annual training on area-specific hazardous waste handling is required. This training satisfies annual RCRA training requirement for large quantity generators and is part of the site's RCRA compliance program.
• Performs other departmental duties with direct supervision as assigned by management.
SRG is an Equal Opportunity Employer - All qualified applicants will receive consideration without regard to race, color, religion, gender, national origin, age, disability, veteran status, or any other factor determined to be unlawful under applicable law.
Contact Consultant:
Angela Leick
Thank you,
your application has been submitted
Back to job search