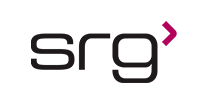 Process Technician
Job Purpose: Perform experimental process development work to support the characterization and development of new process and manufacturing changes. Understand process and test equipment and scientific principles of methods within the scope of their responsibility. Take proactive ownership of the equipment within area of expertise as assigned by management. Support routine lab investigations, trouble-shoot and execute protocols and procedures.
Job Duties:
• Perform experiments following written methodologies and report results which are clear, defensible and right the first time
• Records and reviews laboratory test results accurately and thoroughly
• Demonstrate knowledge of the scientific principles for the processes and experiments which they perform
• Troubleshoot equipment and processes and escalate issues as required
• Support routine lab investigations and contribute to the resolution of complex lab investigations
• Support the qualification, operation and scheduled maintenance of laboratory equipment, including automated and computerized systems, and assures they remain in a functional state.
• Obtain cross-training in other assays or operations as required
• Comply with and understand GMP regulations and application where needed
• Maintain clean and orderly laboratory work space
• Anticipate/recognize potential safety issues and initiate action to solve or prevent problems
• Routinely communicate concerns, issues and best practices
• Support and implement management decisions in a positive, professional manner
• Perform other departmental duties as assigned by management
Skills/Expertise/Education:
• Associates degree or advanced coursework in Chemical Engineering, Chemistry or related scientific discipline.
• Bachelor of Science or Bachelor of Arts degree or advanced degree in a scientific discipline preferred.
• Experience with process development, process modeling, or chemical analysis.
• Hands on experience with filtration, purification, HPLC, and lyophilization preferred
• Per manager - We're looking for good experience and comfort level working in a lab.
Environment Health & Safety:
Responsible for application of The Company's safety and environmental guidelines.
Quality & Compliance:
Understand and comply with current GMP regulations and quality systems as applicable. Promotes a quality mindset in every action, every day.
Accountability:
Accountable for supporting MSAT and site operations. Communicate a positive, professional attitude.
SRG is an Equal Opportunity Employer - All qualified applicants will receive consideration without regard to race, color, religion, gender, national origin, age, disability, veteran status, or any other factor determined to be unlawful under applicable law.
Contact Consultant:
Angela Leick
Thank you,
your application has been submitted
Back to job search